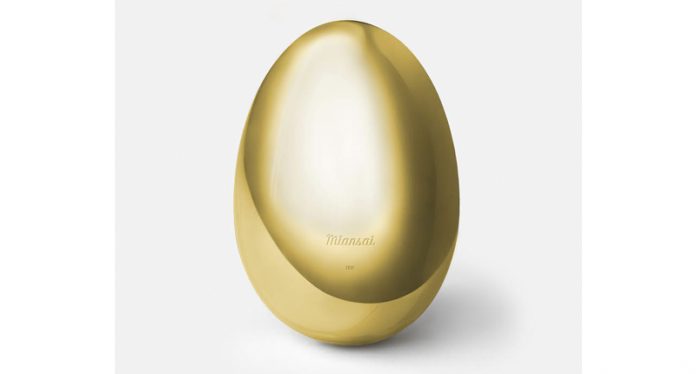 No matter the weather forecast around the country, last weekend's Passover and Easter holidays and the approach of Orthodox Easter this Sunday are a sure sign that spring is underway.
The season marks new beginnings, as does one of the symbols commonly associated with Easter: the egg.
Personally, we prefer the gold variety over the pastel ones dyed at home, and Miansai, the label best known for its industrial-inspired screw and hook cuffs, has just the one we want.
This one-of-a-kind egg is 6 centimeters tall and 4.2 centimeters wide. It's made of solid polished 18-karat yellow gold and retails for $10,000 at Miansai.com