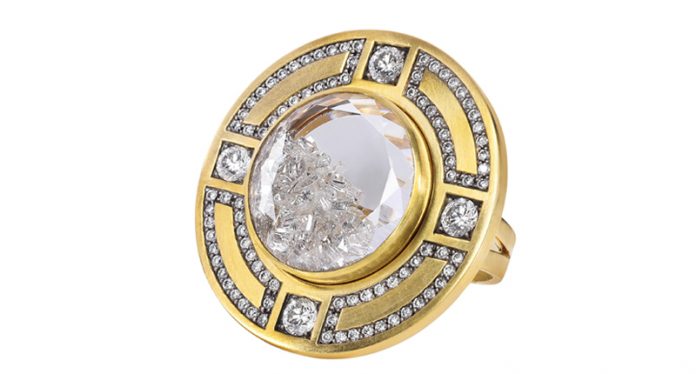 As the saying goes, "if it ain't broke, don't fix it," and the adage certainly applies to designer Moritz Glik, who is known for his signature kaleidoscope style, in which "floating" gemstones are encased in between panes of white sapphire.
The concept is synonymous with the Moritz Glik brand, but the designer continuously finds ways to keep it fresh, altering his choice of materials to breathe new life into his work.
This graphic, geometric ring is one such example. The 18-karat yellow gold and 18-karat palladium gray-gold piece features a total of 2.54 carats of diamonds, both set into the gold and encased between white sapphire.
It retails for $9,960. Inquiries may be directed to MoritzGlik.com.
News Source : nationaljeweler.com