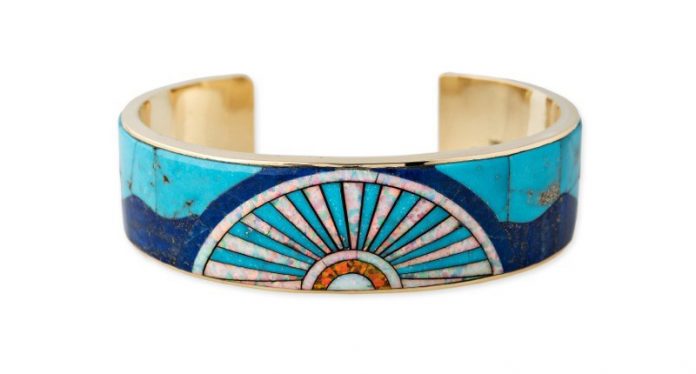 There's something for everyone at the Tucson gem shows.
World-class sapphires, rubies, emeralds and diamonds at the AGTA GemFair. Opals, spinels, tanzanite and pearls at GJX. And all manner of crystal and geode one could dream of at The Arizona River Park Inn, not to mention the treasures found at numerous other tents in the city, some of which even stock dinosaur fossils.
This Jacquie Aiche cuff is the perfect representation of Tucson, with its southwestern feel and use of bold colored gemstones.
The 18-karat yellow gold "Sunrise Mosaic" cuff features varying shades of opal, turquoise and lapis lazuli inlay and is available on JacquieAiche.com for $13,750.
News Source : nationaljeweler.com