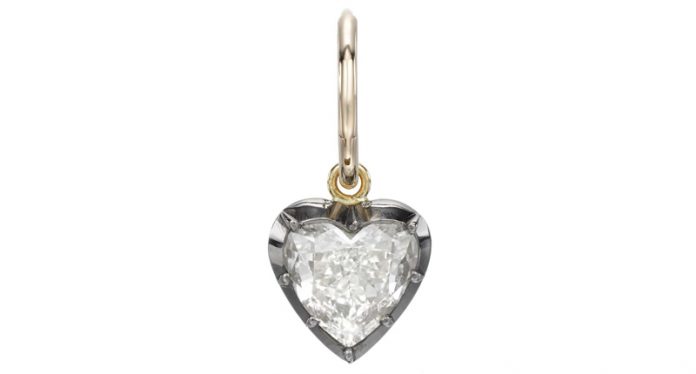 Washington–Consumers in the United States are expected to spend $4.7 billion on jewelry this Valentine's Day, the National Retail Federation said.
According to its annual survey–for which Prosper Insights & Analytics asked 7,277 consumers this January about their plans–19 percent of survey takers indicated they were going to give jewelry for the holiday.
The NRF anticipates shoppers will spend a total of $19.6 billion total on Valentine's Day this year, up from $18.2 billion last year.
Consumers could spend an average $143.56 each on the holiday, up from last year's $136.57.
The total spend and per-person spend are the second-highest estimates in the survey's 15-year history, topped only by the record $19.7 billion and $146.84 recorded in 2016.
The NRF said consumers in the age range of 25 to 34 will be the biggest spenders at an average of $202.76.
This year's survey found consumers plan to spend an average $88.98 on their significant other or spouse ($12.1 billion), $25.29 on family members like children or parents ($3.5 billion), $7.26 on children's classmates or teachers ($991 million), $7.19 on friends ($982 million), $5.50 on pets ($751 million) and $4.79 on co-workers ($654 million).
In addition to jewelry, shoppers are slated to spend $3.7 billion on an evening out (35 percent), $2 billion on flowers (36 percent), $1.9 billion on clothing (17 percent), $1.5 billion on gift cards and gift certificates (15 percent) and $894 million on greeting cards (46 percent).
Experiential gifts, like tickets to a concert or sporting event, still are popular, with 42 percent of consumers wanting one but only 24 percent planning on giving one.
Survey takers said they plan to shop at department stores (35 percent), discount stores (32 percent), online (29 percent), specialty stores (19 percent), florists (17 percent) and local small businesses (14 percent).
But those forgoing celebrating Valentine's Day still will be spending–more than a quarter (27 percent) of consumers who won't be observing the holiday had another option in mind like treating themselves or getting together with family and friends.
"Valentine's Day has become a holiday consumers take advantage of not only to spoil their loved ones but themselves," Prosper Executive Vice President of Strategy Phil Rist said. "Shoppers should look out for deals on everything from candy to date-night dinner packages in the coming days, leaving plenty of options for those looking to make the occasion truly special."
News Source : nationaljeweler.com