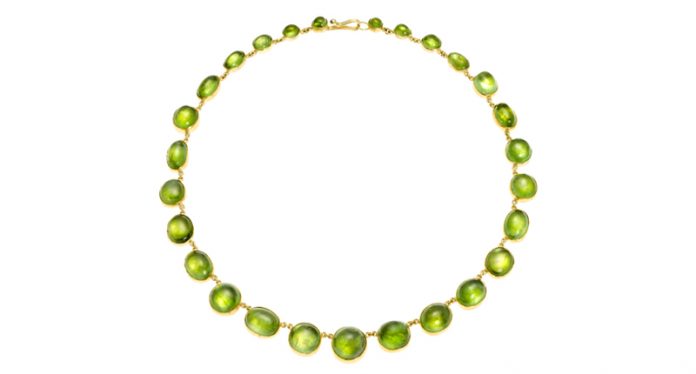 Judy Geib, the New York-based artist who crafts all of her jewelry by hand in her Brooklyn studio, admits an affinity for particular gemstones—namely opals, emeralds, pink tourmalines, moonstones and peridot.
But it's not often that Geib finds a large number of high-quality peridot specimens to incorporate into her work.
"She is constantly on the lookout for cabochons of great color, and a source in Pakistan provided the ones used in this necklace," Geib's publicist told National Jeweler via e-mail.
Upon encountering such a parcel, Geib decided to create a pared-down, simple piece that would let all the attention rest on the gemstones.
The result—this short peridot cabochon necklace, set in 18-karat and 22-karat yellow gold, that is available at Barneys New York for $16,900.
News Source : nationaljeweler.com