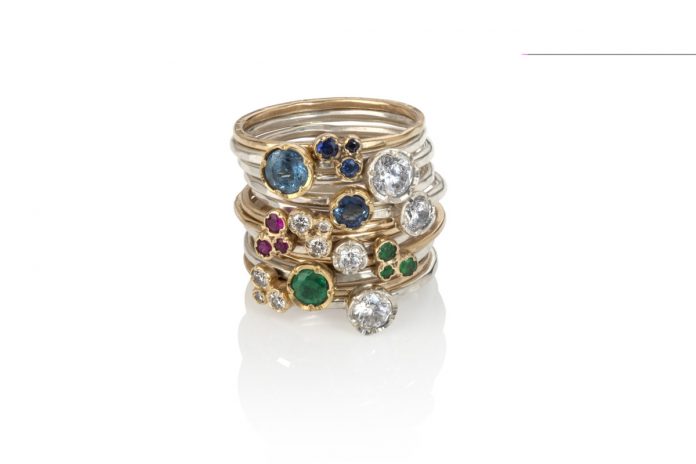 A ring exhibition at an award-winning contemporary jewellery shop and gallery in Penarth, in the Vale of Glamorgan, is showcasing high-end work from some of the UK's most celebrated and visionary independent jewellery designers.
Until April 30, independent boutique Anne Morgan Jewellery will be hosting the exclusive show titled SP-Ring.
The exhibition features a selection of fine handcrafted rings in silver, gold and precious stones, including eye-catching signature collections from the likes of Daphne Krinos, Emily Thatcher, Ching Chin, Hannah Bedford, Hannah Louise Lamb, Jacks Turner, Jane Macintosh, Kate Hodgson, Mark Veevers, Sarah Pulvertaft, Sue Lane and Sylvaine Frouin.
"We're really lucky to have secured these fantastic jewellers," shares founder of the eponymous store, Anne Morgan. "This ring showcase is for a limited time only and comes to an end on 30 April, so do not miss the chance to adorn your hands with these gorgeous, highly covetable beauties. We will find it very hard to say goodbye to all of them!"
Morgan and team will also be holding a mid-show event at its Penarth gallery on Thursday March 22, from 6-8pm.
"It's the week of the spring equinox, when the clocks go back," shares Morgan. "It'll be an opportunity for people to learn more about the collections and their makers, so we hope the daylight will encourage everyone to come along!"
News Source : professionaljeweller.com