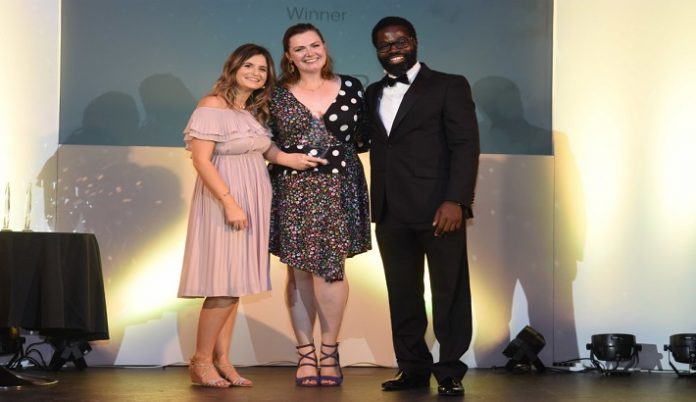 Contemporary ethical jewellery designer, Natalie Ball of Natalie Perry Jewellery, has secured her first bricks and mortar stockist in London.
The designer, who scooped the Young Jewellery Designer of the Year accolade at the 2018 Professional Jeweller Awards, will now have her pieces stocked in EC One.
The boutique based in London's iconic Exmouth Market will showcase a collection of 12 pieces from Natalie Perry Jewellery's signature Floral Fragments line. The pieces crafted in 9ct and 18ct Fairtrade Gold include delicate everyday hoop earrings, layering necklaces, bracelets, and rings.
Co-founder and owner of EC One, Alison Skeate, shares: "I'm thrilled to add Natalie's beautiful jewellery to our edit of guest designers. The delicate and unique style of her collection coupled with Natalie's responsible and transparent ethos is really inspiring and adds integrity to her pieces."
"EC One has long been one of my favourite jewellery boutiques and I've always admired their support for new designers and the UK jewellery industry as a whole, so of course, I'm delighted to be included within their original curation of designers," shares Natalie Ball of Natalie Perry Jewellery. "The collection features easily wearable, everyday pieces which offer customers a unique take on staple jewellery items such as diamond studs, bracelets, and pendants."
The young designer won the prestigious accolade at the Professional Jeweller Awards with 30% of the votes.
News Source: professionaljeweller.com