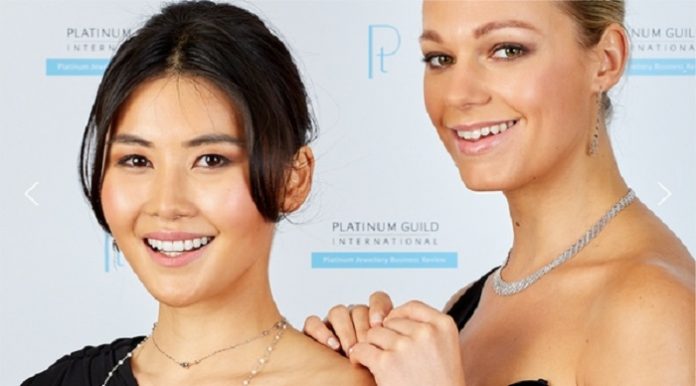 Platinum jewellery demand in key markets grew in the second quarter of 2018, with sales in some areas outperforming that of diamond jewellery, according to the Q2 Platinum Jewellery Business Review (PJBR) report by the Platinum Guild International (PGI).
The report found that, despite being a young market, India's platinum jewellery sales continued to outpace gold and diamond sales. The country registered a 26 percent
increase in platinum jewellery demand, the highest growth recorded in PGI's four key markets. This was largely attributed to collaborative trade initiatives, and
distinctive branding and marketing with a growing appeal to a higher income urban youth.
The more mature US market also continued to see positive growth to support an expansion of platinum offerings. According to the PJBR, more retailers in the US have been or are planning to increase their platinum jewellery offering on the back of lower metal prices and recent marketing initiatives. Combined with a robust economic market and recent tax cuts, PGI's trade partners reported 9 percent growth in platinum ounce consumption in Q2.
A critical market for platinum jewellery, China's sentiment for platinum jewellery retail and manufacturing improved in the second quarter, led mainly by new product launches and overhauled consumer initiatives.
The outlook for platinum sales in Japan, the second largest platinum jewellery market, remained stable with continued growth in the non-bridal jewellery segment, the report revealed.
"As the second biggest use of platinum, the jewellery market is critical to the future success of the platinum industry. The Platinum Jewellery Business Review reports provide an analysis and full look at the key markets to determine the effectiveness of marketing campaigns and the future growth opportunity," said PGI CEO Huw Daniel.
News Source: jewellerynet.com