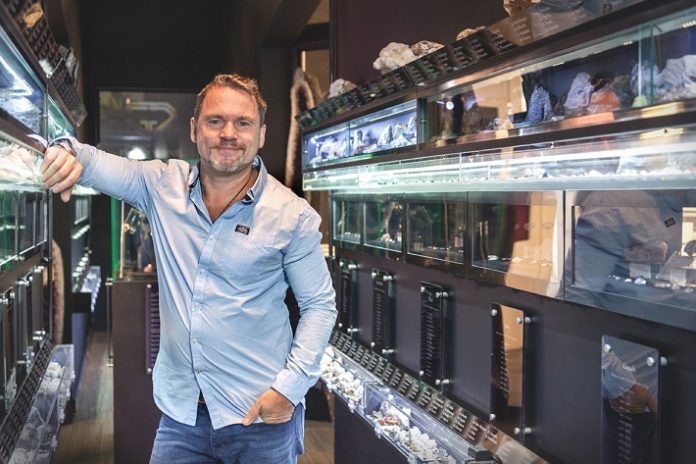 Pre-tax profits have rocketed by more than £9m at a Worcestershire TV jewellery shopping channel business after it started to recover from a "disastrous" attempt to expand into the US.
Gemporia Partnership is based in Redditch and was founded by entrepreneur Steve Bennett in 2004.
The company runs its own broadcasting facility, customer services call centre and warehouse in the UK and also its own gemstone jewellery manufacturing supply chain operation in India.
Newly filed accounts for the year to 31 March 2018 have confirmed that the company achieved a pre-tax profit of £9.9m, up from £853,897 in the prior 12 months.
However, its turnover dropped from £67.2mto £57.9m over the same period.
The results come after the business, which was then called The Genuine Gemstone Company, recorded a drop in turnover from £101.5m to £67.2m in the year to 31 March 2017 while its pre-tax profits were slashed from £11.5m to £853,897 because of the failure of the US division as well as the impact of the Brexit vote.
The US division was shut down in November 2016 with the business refocusing on its UK operations and also producing pre-packaged programmes for European shopping channels in the likes of Spain, Czech Republic and Poland.
The company's TV stations are available on Sky, Virgin Media, Freesat, Freeview and online.
In December 2017 the group's employees acquired a majority shareholding in the business. The founders retained a "significant" stake and have continued to contribute to the strategic direction and running of the company.
A statement signed off by the board said: "Employee owned businesses are proven to have a positive impact on individual employees, business performance and the wider economy.
"The directors of the business are encouraged with the performance of the trading subsidiaries since the cessation of the US-based operations in 2016.
"The business is now focussed on its core market and expertise in the sourcing and buying of rare and quality gemstones.
"The UK retail environment is challenging."
Chairman Steve Bennett added: "We are operating in exceptional times – I can't remember a time when retail was as challenging as it is today and the uncertainty about what Brexit will mean is of concern to us all.
"As I said earlier in the year, the business – which is now 75 per cent owned by its employees has refocused on our UK operations.
"That renewed focus has resulted in fewer sales but has delivered an increase in profits.
"The team have been brilliant and with their involvement we aim to continue to progress – despite the choppy waters."