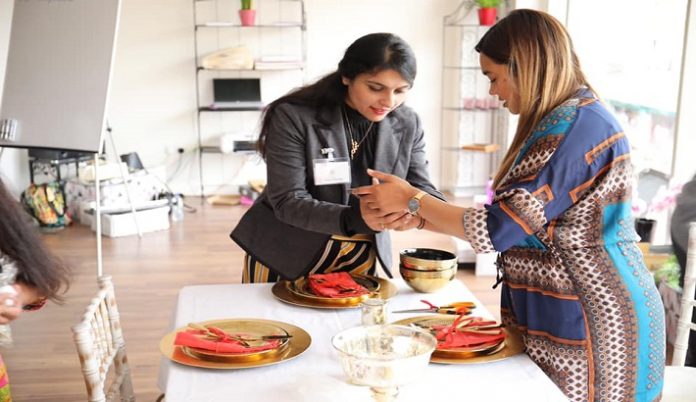 Emerging East London brand PureJewels has launched a series of jewellery and art-related masterclasses in a spacious, newly appointed salon directly above its Green Street showroom.
PureJewels, which targets fine jewellery customers "with a creative mindset", plans to host a series of weekend masterclasses/courses about jewellery making, gem setting and other creative fields, led by renowned industry experts.
Almost two dozen paying attendees, including regular customers, joined the first PureJewels' Masterclass about wedding planning, conducted on May 18-19 by Dominique Douglas, on the second floor of the firm's store.
A further wedding planning Masterclass is scheduled to take place in the salon in September, with professionally catered refreshments throughout the day.
"Our Masterclasses are targeting jewellery lovers and people who have a creative mindset," shares PureJewels' director Jayant Raniga, who is organising the Masterclasses, which will also showcase the brand's jewellery.
"We're celebrating our journey as a brand," Raniga adds.
The classroom space will also be available for hire for corporate and artistic events, including private views.
PureJewels plans to develop a state-of-the-art workshop in its building that will accommodate specialist craftspeople creating precious pieces for the jeweller.
PureJewels, a British jewellery brand tracing its journey from India and Africa, is focusing increasingly on direct-to-consumer sales aiming to sharply raise turnover of its own designed and manufactured jewellery pieces in the coming years.
All of PureJewels' engagement rings are manufactured in the UK.
PureJewels sees part of its mission in supporting the creative industries across its Masterclasses, ranging from jewellery to figurative and body art.
NewsSource: professionaljeweller