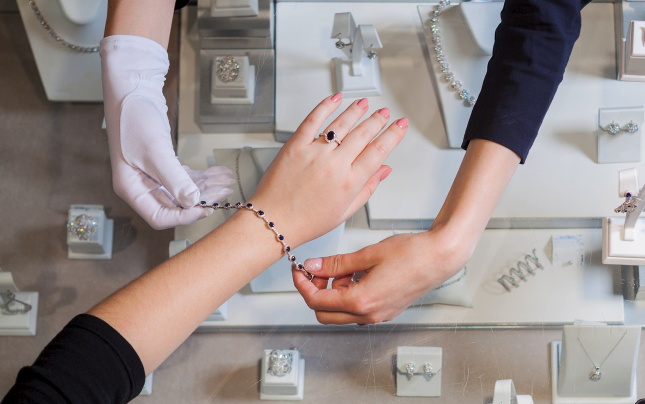 The holiday season saw a 5.4 per cent drop in year-on-year jewelry sales in the US, despite a growth in overall spending of 7.6 per cent.
Shoppers opted to spend their dollars on eating out – restaurants raked in 15.1 per cent more than in 2021, according to Mastercard SpendingPulse's report on US retail sales across all payment types.
Spending on clothes also rose, by 4.4 per cent, but electronics was down by 5.3 per cent.
The figures relate to in-store and online purchases for the period 1 November to 24 December.
Total retail sales, not including the automotive sector, were up 7.6 per cent.
"Inflation altered the way US consumers approached their holiday shopping – from hunting for the best deals to making trade-offs that stretched gift-giving budgets," said Steve Sadove, senior advisor for Mastercard.