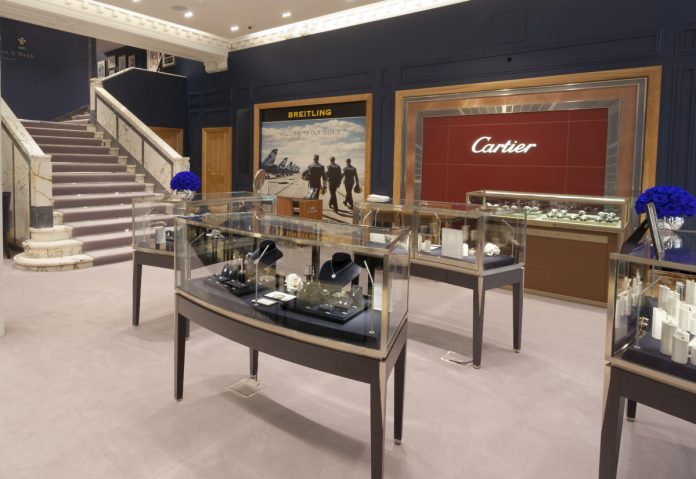 Emma Towers, head of jewellery buying at Aurum Holdings, talks to PJ about the bridal jewellery market.
What bridal trends dominated the market this year?
Whilst we continue, and expect, to see that most of our clients are choosing a classic engagement ring, we have been seeing more design led bridal styles available on the market. This ranges from a simple halo design through to more elaborate, multi stone styles. We have also seen the personalisation trend moving into the bridal market this year, with more and more consumers wanting to be involved in the design process and create something that is truly unique.
How has the way consumers shop bridal evolved?
We have seen a big increase in consumer awareness around diamond qualities, and people are becoming more informed from their own research before they even come to us in our showrooms. Consumers are investing in higher colour and clarity diamonds; therefore we have seen the luxury side of our bridal business growing. Ranges such as our Mappin & Webb and D Colour collection have become increasingly popular, offering consumers higher spec engagement rings that come independently certified by GIA.
How have consumers responded to your exclusive Jenny Packham range?
We have just reached our one year anniversary since the launch of the exclusive Jenny Packham bridal collection and we have had an extremely positive response both from our clients and the press. The collection offers something completely different to the rest of the Goldsmiths range, as well as something unique within the UK bridal market. Clients have responded particularly well to the art-deco styling, with this being one of the best performing collections within the range.
What styles do you expect to be popular next year?
We expect to see most of the trends from this year continue through into next, in particular the trend for personalisation and bespoke. We foresee this becoming an important part of the bridal market, both online and for the in-store environment, as well as becoming more obtainable with regards to both pricing and accessibility.
What do you look for in new bridal pieces to stock?
When looking for new bridal pieces the most important thing for us to consider is finding something that will set us apart from other jewellers, looking for pieces that are unique or exclusive, whilst ensuring we continue to offer our consumers both quality and value.
News Source: professionaljeweller