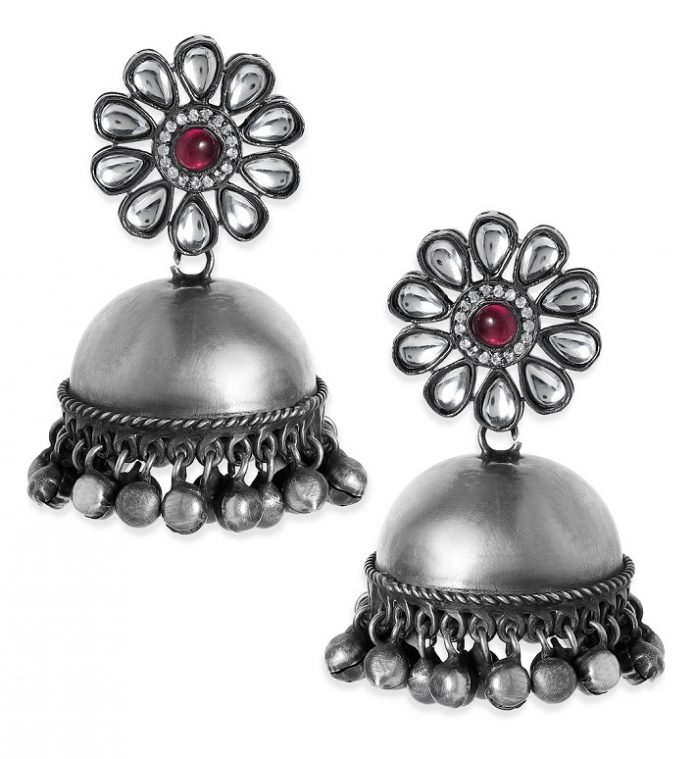 Your favourite and India's most loved Jewellery destination, Rubans Accessories is here with their all-latest number, bridging the classic elegance and modern sensuality with deft craftsmanship hosting a mesmerizing aura of the traditional couture fantasies through its intricate collections of the silver oxidized Jewellery- Mridang.
Capturing the bohemian fashion with the regal vibes, Mridang holds a super versatile collection, bringing in the old-world charm of time-honoured elegance.
Crafting the way for women artisans in India, through the mesmerizing Ghunghroos owing to the city of Jaipur or the unfurling motif necklaces rendered from the popular ancient Rawa work techniques, the crave for vintage fashion is brought back to compliment the feminine cuts, adding a magical touch to your bold statement looks.
Rubans with MRIDANG, have re-invented the fashion for the season with a catalogue of timelessness. A veritable reservoir of splendid collections is a wardrobe must-have for all the fashion fanatics wanting to adorn the weightless elegance of the classic Indian art.
Rubans Accessories is the brainchild of Ms. Chinu Kala, a first-generation entrepreneur, who envisioned creating a synergy between her customers, their lives and their style on a personal level through a brand. With over 2000+ designs meticulously curated by artisans from across the country and with more than a million happy customers RUBANS is today India's most loved jewelry brand offering strikingly exquisite range of handcrafted collection for every occasion with a vision of making a woman believe that she is her favorite, every single day