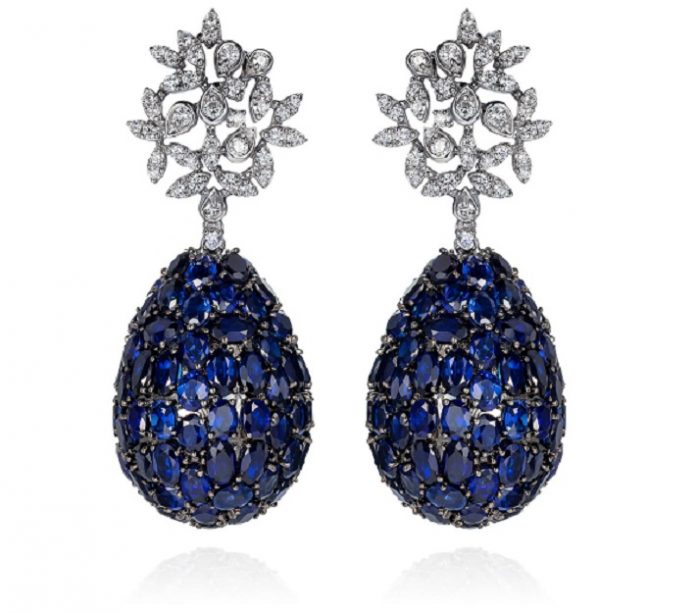 Satta Matturi Fine Jewellery has secured leading contemporary boutique Kabiri as its first London stockist.
The designer of the eponymous brand, Satta Matturi, has been making waves in the industry this year, and at the 2018 Professional Jeweller Awards, she won the prestigious Jewellery Designer of the Year accolade, as voted for by trade professionals. Now she has secured her first London stockist.
The award-winning jewellery designer combines her British and West African heritage to create timeless yet bold designs, embodying traditional jewellery with a modern African twist.
Speaking about the decision to take on this award-winning jewellery brand, Nathalie Kabiri, director of Kabiri, says: "Satta's pieces are reminiscent of many beautiful things: Africa and Art Deco Cartier to name just a couple. The jewellery uses the finest stones, whilst still retaining a humorous touch; she is bold in colour and not frightened of using unusual stones combined with the finest diamonds. It is a blessing to find an immensely talented female designer, who understands the various demands on women today – her pieces are built with a lightness of touch so not only are they comfortable to wear, but they look great on."
Satta Matturi Fine Jewellery offers luxury pieces crafted in 18ct gold, responsibly sourced diamonds, and other precious stones from around the world.
Satta Matturi adds: "Satta Matturi Fine Jewellery is delighted to be featured in Kabiri, a contemporary and fine jewellery boutique that perfectly aligns with our brand's values and product proposition."
NewsSource: professionaljeweller.com