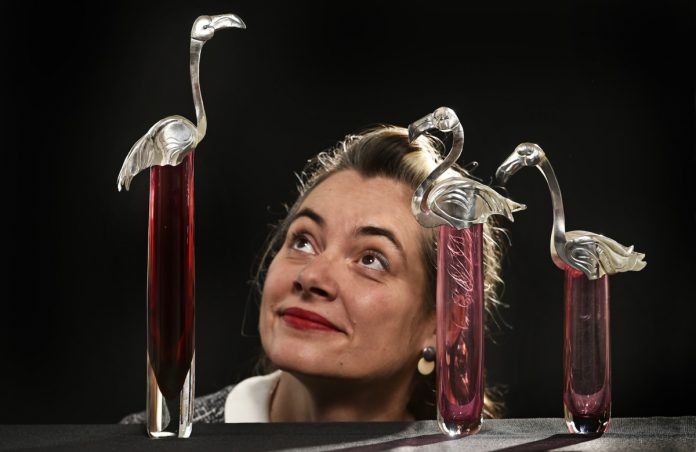 Today marks the start of Elements 4, the three-day Scottish jewellery festival.
The event, held in Edinburgh, is set to showcase the very best of Scottish gold, silver and jewellery.
Running until Sunday, the weekend will also include the sale of a number of high-quality handmade pieces from 33 jewellery makers and 17 silversmiths.
The items up for sale are expected to go from around £50 to £15,000.
Around half of the exhibitors in attendance this weekend are from Scotland and include the likes of Heather Woof, Linda Lewin, Misun Won and Bryony Knox, who will be exhibiting her pink flamingo glass and silverware.
Among the highlights of the weekend is a sneak preview of the forthcoming Seasons collection, made in Scottish gold by Sheila Fleet OBE.
Mrs Fleet, who has been in the industry for around 50 years, said: "To finally be able to design and make jewellery from Scottish gold, and at this stage in my career, is simply wonderful. And I think that's something that will also make it very special to customers."
Elements 4 is organised by The Incorporation of Goldsmiths of the City of Edinburgh and Lyon & Turnbull auctioneers and takes place at the Lyon & Turnbull auction rooms.
The exhibition is part of the Incorporation's wider drive to make Scotland a world-leader in ethical jewellery making and silversmithing.
News Source: professionaljeweller.com