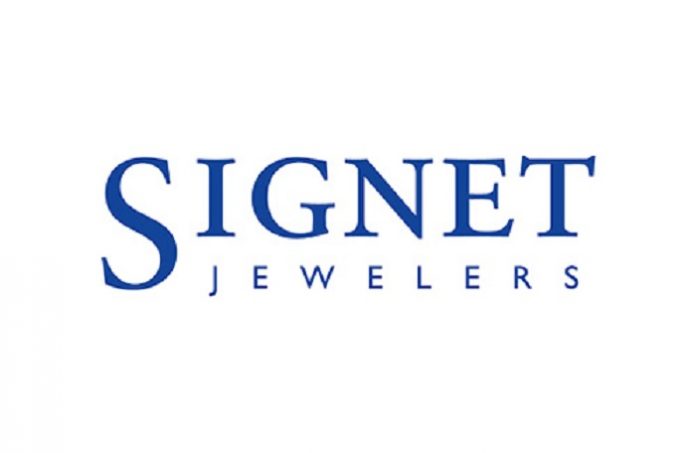 Signet Jewelers Limited announcing its results for the 13 weeks ended August 4, 2018 (second quarter Fiscal 2019) reported that total sales for the period touched US$ 1.42 billion; registering an increase of 1.5% y-o-y on a reported basis and up 1.1% on a constant currency basis.
Total same store sales (SSS) for Q2 FY 2019 were up 1.7% as compared to the same period of the previous year.
Signet also explained that "Same store sales performance reflected the impact of initiatives to increase newness and refocus the product assortment, as well as incremental clearance sales to make room for new product."
The Company attributed the increase in total sales of US$ 20.5 million in the quarter due to the positive impact of: 1) same store sales performance; 2) the addition of James Allen (acquired in September 2017); 3) the application of new revenue recognition accounting standards; and 4) foreign exchange translation benefit.
"These factors were partially offset by the negative impact of a calendar shift due to the 53rd week in Fiscal 2018 and net store closures," Signet noted.
In Q2 2019, ecommerce sales — including James Allen — stood at US$ 150.3 million, marking an increase of 82.8% on a reported basis. James Allen sales amounted to
US$ 54.4 million for the quarter; up by 25.3% y-o-y.
" eCommerce sales increased across all segments and accounted for 10.6% of second quarter sales, up from 5.9% of total sales in the prior year second quarter," Signet
said.
In North America, same store sales increased 2.1% while average transaction value rose by 6.5%; however, the number of transactions saw a drop of 3.0%.
Zales saw a 7.1% increase in sales; Piercing Pagoda by 11.5%; Jared grew by 1.2%, but Kay same store sales decreased by 2.1%. Signet reported an increase of sales
in bridal and fashion categories.
International same store sales decreased 2.4 %, with ATV increasing 6.3% and the number of transactions decreasing by 7.8%,
The retailer reported GAAP diluted earnings per share (EPS) of US$ (0.56); which included, the Company said, "a (US$ 1.08) combined impact of a loss recognised upon completion of the sale of non-prime receivables, restructuring charges and associated tax benefits". Signet's non-GAAP diluted EPS stood at US$ 0.522.
Virginia C. Drosos, Chief Executive Officer, commented, "While it is still early in our journey, we are encouraged by our improving year-to-date performance as we execute against our Path to Brilliance transformation plan. During the second quarter, we continued to see stabilisation in same store sales, and we remain confident that we have the right strategies in place to continue to drive operational improvement over the long-term."
Drosos added, "Another highlight of the second quarter was the completion of our transition to a fully outsourced credit structure. Our teams are now able to fully focus on optimising performance within the new credit structure which will be critical to driving a successful holiday season. As a reminder, transaction proceeds from the full outsourcing of credit over the past year were US$ 1.4 billion, which enabled the company to repurchase 25% of its outstanding shares."
News Source: gjepc.org