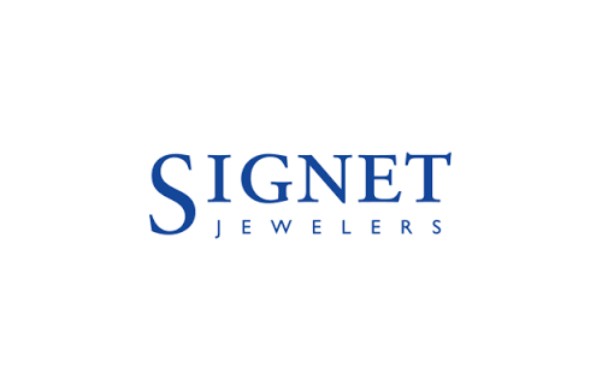 Signet Jewelers Limited announcing its sales for the nine weeks ended December 30, 2017 (Holiday Season) reported that same store sales (SSS) decreased 5.3%, while total sales decreased 3.1%.
Signet's total sales amounted to US$ 1,881.7 million; registering a decrease of US$ 59.2 million or 3.1% compared to sales worth US$ 1,940.9 million in the same period of the previous year.
Referring to the decrease of 5.3% in SSS, Signet explained: "Sales declines were primarily driven by weakness in the Sterling division, impacted predominantly by the credit outsourcing transition which accounted for approximately two-thirds of the decrease."
The silver lining was the double-digit overall increase in its eCommerce sales; combined with a SSS growth of 4.0% at Zale division. This, the retailer attributed to the "Implementation of strategic priorities".
The Company's eCommerce sales touched US$ 210.5 million; marking a rise of US$ 68.0 million or 47.7%; as against sales worth US$ 142.5 million generated in the comparative period of the previous year.
Signet said eCommerce sales growth was led by the Sterling division. It reflected the R2Net acquisition and "the successful implementation of several enhancements to its OmniChannel platforms, search efficacy, functionality, and digital and social media marketing".
"Investments in search engine optimisation led to a 48% increase in page-1 keyword search results and drove a nearly 20% increase in traffic to Sterling banners. R2Net eCommerce sales were $50.6 million, up 38.6%," the retailer elaborated.
Virginia C. Drosos, Chief Executive Officer of Signet Jewelers, commented: "During the Holiday Season, we made positive progress on our strategic priorities, offset primarily by the negative impact of the credit outsourcing transition, as evident by the mixed performance across our banners and channels. Our overall eCommerce business grew double-digits, and our Zale division, where our strategic initiatives are beginning to take hold unencumbered by the credit transition, delivered same store sales growth with strength in both bridal and fashion. Conversely, progress in our Sterling division was overshadowed by the negative impact of the credit outsourcing transition in stores.
"Our strategic initiatives to bring innovation to both our bridal and fashion assortments and lead key market trends, supported by targeted marketing and promotional strategies, helped drive sales in Zale. Additionally, our efforts to enhance our digital presence and OmniChannel capabilities drove strong customer engagement and marketing efficiencies. We are resolutely focused on addressing credit transition issues in our Sterling division to return to growth there as well."
In its announcement, Signet reiterated its Fiscal 2018 SSS outlook and updated its Fiscal 2018 EPS guidance to reflect the positive impact of the Tax Cuts and Jobs Act in the United States. "Signet anticipates the reduction in the U.S. corporate income tax rate to result in an effective tax rate in the range of 14% to 15% for its current fiscal year," the Company said. "Excluding the estimated benefit of U.S. tax reform, the company expects Fiscal 2018 EPS within its previous guidance range."
A quarterly cash dividend of US$ 0.31 per share for the fourth quarter of Fiscal 2018, payable on March 3, 2018 to shareholders of record on February 2, 2018, with an ex-dividend date of February 1, 2018, was declared by Signet's board.
News Source : gjepc.org