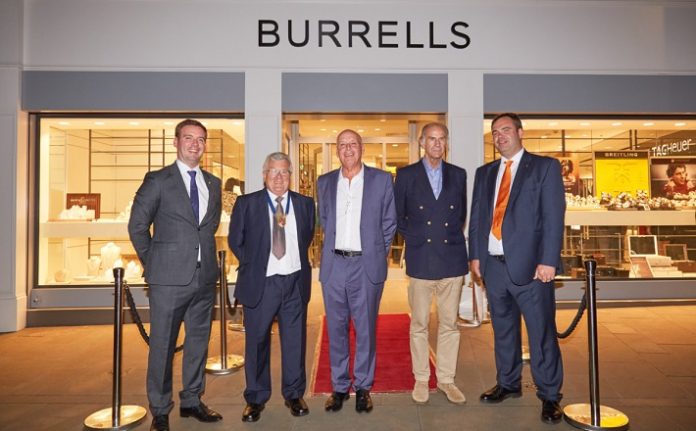 The Swag name will disappear from the UK high street this year as its parent company completes a transition to concentrating on luxury watches and jewellery retail under the Burrells name.
Swag specialises in more affordable jewellery and watches with brands such as Olivia Burton and Clause in its portfolio.
Swag is owned by WR Ferris Ltd, which bought Burrells in 2014. At the time there were five Swag stores and one Burrells, based in Royal Tunbridge Wells.
The business has already taken the Burrells retail brand into Staines-Upon-Thames and Winchester, and this year will convert its final Swag store – located in the Bentall shopping centre in
Kingston upon the Thames, to become a fourth Burrells.
Burrells is positioned at the mid- to high-end of the watch and jewellery market, carrying brands including Omega, TAG Heuer, Tudor, Breitling, Bremont and Zenith.
In the affluent Winchester and Royal Tunbridge Wells locations, around 55% of sales are watched, according to managing director Ed Ferris.
In the latest set of accounts published at Companies House for the year ended April 30, 2018, WR Ferris recorded sales of £38.1 million, a 3% rise over the previous year.
Sister company T & E Ferris, which operates 19 Pandora franchise stores in the South of England, saw sales dip by 9% to £46.7 million in the 2017-18 financial year.
"We were bound to see a correction in the Pandora business after the extraordinary growth years of 2014 to 2016," Mr Ferris told WatchPro today.
Both T &E Ferris and WR Ferris are wholly owned by Winchester Holdings, which reported sales of £57 million last year and operating profit of £5.5 million. Turnover from the holding company is lower than the combined total of its two subsidiaries because there is some trading of goods between the two, Mr Ferris explains.