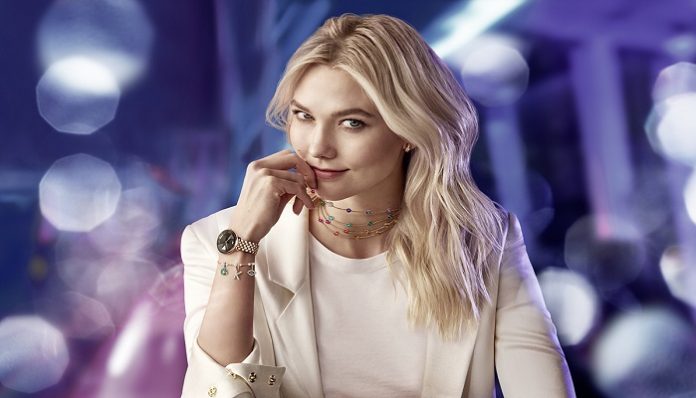 Fashion jewellery brand Swarovski has created a new way for customers to play with its popular Remix collection.
Following the success of the Remix range since it launched last year – and quickly became a bestseller – for AW18 Swarovski will be introducing charms to the innovative line.
While customers can already curate their own style with the Remix strands, charms will allow them to personalise their look.
The Swarovski Remix collection features magnetic clasps which enable each Remix strand to be worn alone or linked together to create combinations of bracelets, necklaces, chokers and anklets. Now these bespoke looks can be adorned with personalised letter charms, crystal birthstones and symbols.
Symbols include the increasingly popular Hamsa hand and evil eye, alongside a range of charms that represent luck, protection, health and good fortune.
Charms can be layered and interchanged easily, making these new personal elements as easy to use as the magnetic stand concept.
Brand ambassador Karlie Kloss returns for the Swarovski Remix campaign, adorned with her personalised look featuring the 'K' charm.
Through the campaign Kloss brings to life the customisable nature of the new Remix collection whilst celebrating #Brillianceforall, the brand's current mantra.
To celebrate the launch, Swarovski will be offering 'starter kits', which offer any carrier and charm for just £59.
Individual strands start at £59 with charms starting at £25.
News Source: professionaljeweller.com