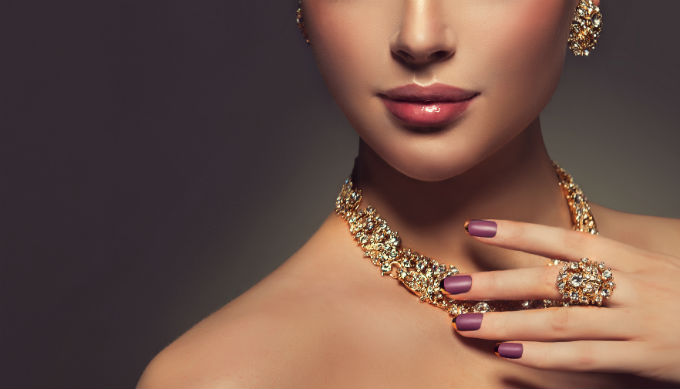 Gold jewellery demand was stable in the first half of 2018 compared to the same period last year, with sustained growth in China and the US offsetting a slowdown in the traditionally strong markets of India and the Middle East.
The World Gold Council (WGC), in its Gold Demand Trends Q2 2018, said "challenging conditions" in India and the Middle East pulled year-on-year Q2 gold jewellery demand down but this was countered by steady sales in China and the US. First half results were little changed to 1,031.2 tonnes in 2018 against 1,035.8 tonnes last year, it added.
Solid growth
Jewellery demand in China extended its recent recovery, gaining 5 percent to 144.9 tonnes in Q2. Year-to-date demand reached a three-year high of 332.9 tonnes.
"The market followed familiar themes: Consumers increasingly prefer innovative, creatively designed pieces over traditional jewellery. While traditional, plain 24-carat jewellery continues to dominate the market – accounting for around 70 percent of gold jewellery demand – the shift towards alternative, newer products continued. 18- and 22-karat, 3D-hard gold and premium higher-carat products such as 9999s (99.99 percent pure gold) jewellery, performed well," revealed WGC.
Buyers are also gravitating towards more innovative promotion, marketing and customer services as retailers and manufacturers continue to target and engage key younger audiences.
In the US, jewellery demand continued along its recent path of steady growth, growing at 5 percent during the period in review to a ten-year Q2 high of 28.3 tones. Year-to-date demand was equally buoyant at 51.9 tonnes – the strongest H1 total since 2008, according to WGC.
"Demand benefited from the positive domestic economic environment: Rising wages, lower taxes boosting household incomes, unemployment at historic lows and heightened consumer confidence. Department stores report good jewellery sales (with some reportedly reallocating store space back to gold from silver) and the high end of the market is performing well," continued the council.
Challenges
Indian consumers, meanwhile, had to grapple with a high local gold price as well as seasonal challenges. Demand was down from a strong Q2 2017, falling 8 percent to 147.9 tonnes. The year-on-year drop in demand was magnified by the jump in demand seen in Q2 last year when consumers rushed to make gold purchases before tax reforms were implemented on July 1.
Jewellery demand across Middle Eastern markets meanwhile continued to struggle against a challenging economic background. "Iran, unsurprisingly, posted the region's biggest Q2 loss. Demand fell 35 percent to 6.6 tonnes – the lowest quarter in our historical data series. Faced with renewed economic sanctions and a collapsing currency, which caused a huge rise in the local price, demand for gold jewellery slumped. Instead demand was channelled into gold investment products (which, unlike gold jewellery, are VAT-exempt), pushing demand for bars and coins to a four-year high," disclosed WGC.
News Source : jewellerynet.com