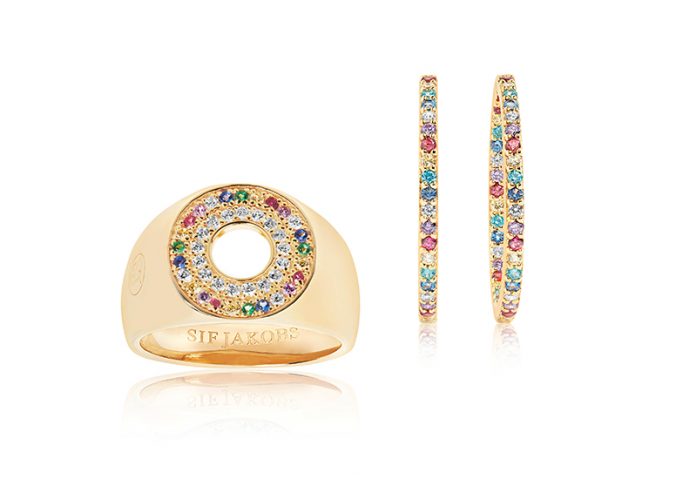 Award-winning Danish fashion brand, Sif Jakobs Jewellery, is set to add extra sparkle to this year's Professional Jeweller Awards with a category sponsorship.
Joining River Mounts, V12 Finance, Parify, and more sponsors soon to be announced, Sif Jakobs Jewellery will support the industry's leading lights at the industry's most glamorous event.
For the 2018 PJ Awards, Sif Jakobs Jewellery will be backing the Multiple Fashion Jewellery Retailer of the Year Award.
Professional Jeweller looks forward to inviting Sif Jakobs Jewellery founder and owner, Sif and Soren Jakobs, on stage at the Bloomsbury Ballroom on Monday September 3 to present the winning retailer with their trophy. Finalists for this category include F. Hinds, Beaverbrooks, TH Baker, H Samuel, and Argento.
Commenting on the decision to endorse the Multiple Fashion Jewellery Retailer accolade, UK director Mark Riddle states: "Multiple retail shops typically occupy higher footfall locations where end-customers demand regular change, the latest fashion trends and real value for money. Sif Jakobs Jewellery is best placed to meet this demand in the silver and zirconia category."
The Professional Jeweller Awards takes place on September 3, the second night of International Jewellery London.
The evening will see guests enjoy a three-course meal and unlimited wine as they get to cheer on the finalists and network with the best of the industry. All of the winners will be announced on the night.
Tickets are selling out fast, but places can still be secured by clicking on the link below.
News Source : professionaljeweller.com