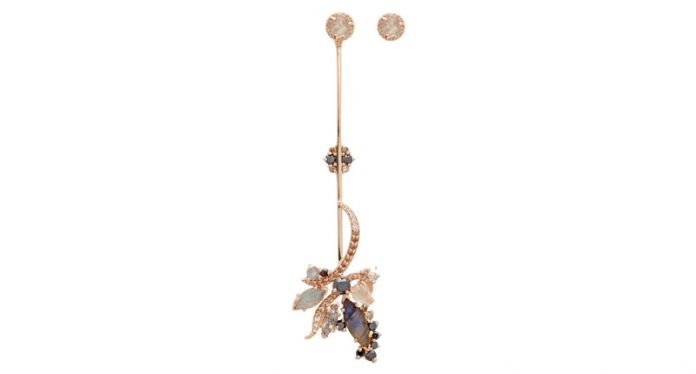 Anna Sheffield's "Flying Flowers" collection is centered on the visual idea of a folded pair of butterfly wings.
It's the veteran designer's most luxurious collection to date, consisting of larger and more intricate jewels but still featuring her beloved natural colored diamonds.
This mismatched pair of "Butterfly" earrings, for example, features studs and an elaborate ear jacket.
The pieces display varying hues of labradorite, set in 18-karat yellow gold and accented with an array of reclaimed melee diamonds, also in varying shades.
They retail for $7,800. For inquiries, visit AnnaSheffield.com.
News Source: nationaljeweler.com