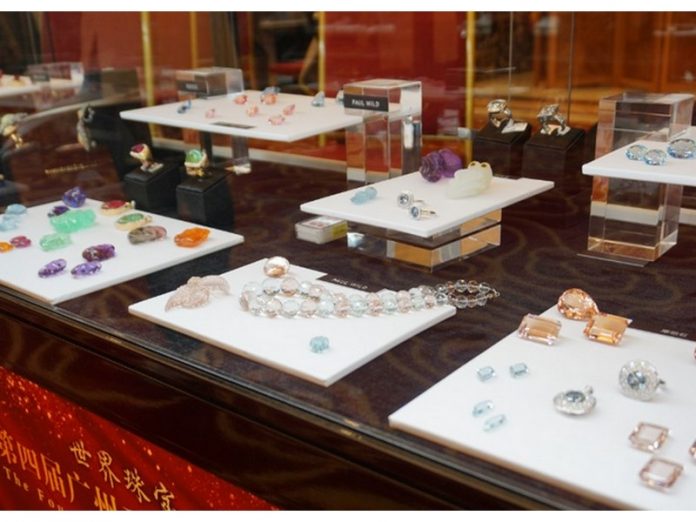 An international jewellery and diamond conference, organised by the Guangzhou Diamond Exchange and Guangdong Gems & Jade Exchange, discussed ways to maximise Belt & Road initiatives to bolster China's gem and diamond sector.
The conference, aptly named "Road & Belt, Hand in Hand – International Jewelry & Diamond Conference," was one of a series of annual meetings of the Guangdong Assets and Equity Exchange Group. Held in Panyu, Guangzhou in late November, the event was graced by major industry players including Stephane Fischler, president of the Antwerp World Diamond Centre; Sean Lin, vice president of Asia Pacific of De Beers Global Sightholder Sales; and other global stakeholders.
It was also supported by the Gems & Jewellery Association of China, the China Gold Association; district, municipal and provincial government representatives; the Diamond Administration of Shanghai; the Shanghai Diamond Exchange; and chambers of commerce representing many industries in Guangdong, Hong Kong and Macau.
Industry associations from Belgium, Israel, Sri Lanka and Thailand were also present.
In his speech, Fischler linked together the role and positioning of China in the international jewellery and diamond market, and gave his views on growth opportunities and challenges in the global diamond front. He also stressed the need for collaboration between diamond industry players.
De Beers' Lin, meanwhile, talked about new approaches to Sightholder qualification trainings within the industry that are pertinent to the Chinese domestic market.
News Source: jewellerynewsasia.com