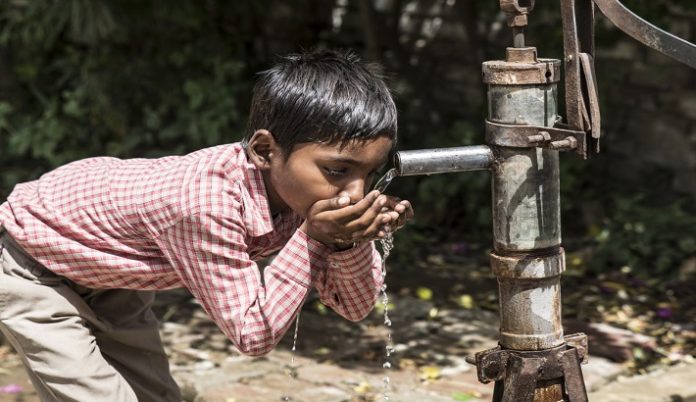 Swarovski has made further progress towards understanding and responding to sustainability issues across its value chain, according to a new company report.
The brand's fifth sustainability report covers the firm's major sustainability achievements throughout 2017 and 2018 and details how it is continually making progress.
The report reveals innovations across Swarovski's supply chain, while also highlighting ongoing collaborations and partnerships to change the fashion, jewellery and design industries for the better.
It also highlights the activities in which the business has engaged that align with its five strategic pillars: Women's Empowerment, Fair Partnerships, Water Stewardship, Conscious Design and Sustainable Innovation.
The company sources materials, designs products and engages consumers with the work it does in accordance with these five pillars.
The report also presents case studies, collaborations with NGOs, industry certifications, innovations and progress in reducing the company's environmental impact, to highlight the company's major sustainability achievements throughout 2017 and 2018.
Successes highlighted in the report include: 35% of Swarovski's energy now comes from renewable sources at its manufacturing and production locations; 76% of the company's total water demand in 2018 was met with recycled water across its manufacturing and production locations; and since its inception in 2015, the Conscious Design Program has provided designers and design schools with over 6 million upcycled crystals.
Furthermore, the business's Positive Production Program has been rolled out for 15,000 employees in seven manufacturing and production locations globally, and in 2018, Atelier Swarovski made a commitment to using responsibly sourced gold across its fine jewellery collections
Nadja Swarovski says of the report: "We are pleased to unveil our 2019 Sustainability Report, which reflects Swarovski's longstanding commitments to people and planet – values first established by our founder Daniel Swarovski almost 125 years ago.
"This year's report details our company's ongoing efforts across Water Stewardship, Women's Empowerment, Fair Partnerships, Conscious Design, and Sustainable Innovation, and reaffirms our global strategies to shape a positive future for all."
News Source: professionaljeweller