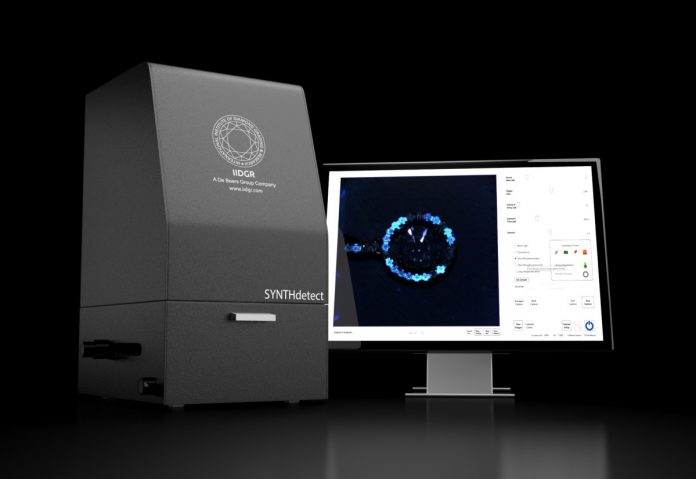 The De Beers Group of Companies has announced that the industry's first synthetic screening device for set jewellery 'SYNTHdetect' is now available for delivery.
The International Institute of Diamond Grading and Research (IIDGR) is introducing the SYNTHdetect to its portfolo. The device has been designed to allow jewellery retailers to quickly and easily ensure the authenticity of the diamonds they purchase.
As a result of its unique approach of detecting whether diamonds are natural, rather than seeking to identify synthetic characteristics, the device also has the industry's lowest referral rate at around 0.05%.
Jonathan Kendall, president, IIDGR, comments: "Since unveiling SYNTHdetect in June, we have already received significant interest and pre-orders from many of the world's leading jewellery retailers, demonstrating a strong desire from the industry for a device that allows them to quickly and easily screen diamonds at their own premises.
"With the industry's lowest referral rate, SYNTHdetect dramatically reduces the need for additional off-site testing, making it the ideal solution for retailers and jewellery manufacturers."
It follows the launch of the Synthetic Diamond Detection training course earlier this year, which has attracted strong international interest, with courses being run in Hong Kong, Singapore, India, the US and the UK to date.
Jodine Perrin, director of education, adds: "We are delighted to be extending IIDGR's education services with the launch of the Diamond Foundation Course, which provides a comprehensive overview of diamonds and all aspects of the industry value chain for those already working in the diamond jewellery industry, as well as those new to the sector."
News Source: professionaljeweller