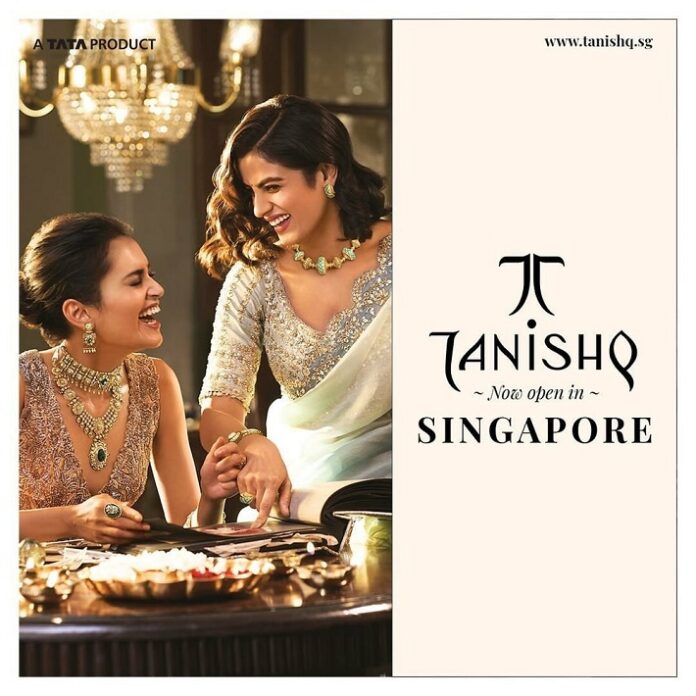 Tata Group's fine jewellery brand Tanishq has opened its first flagship store in Singapore as part of its ambitious global expansion plan to reach 50 international stores. The new Singapore store measures 2,800 square feet and is spread over two floors.
"We are excited to announce our flagship boutique has opened in Singapore," announced Tanishq Singapore on Facebook. "Visit us at our boutique on Serangoon Road!"
The store houses a selection of gold jewellery curated for Singapore's shoppers. Offering over 2,000 jewellery designs, the store has 14 staff members who speak a total of 16 languages.
"Tanishq in Singapore aims to delight the customers and the endless visitors from all over the world- to come, see, touch, feel, and possess a piece of Tanishq, a treasure forever, also giving a testament to our designers and artisans behind the magic," said Tata Sons' ASEAN resident director K V Rao, ET Bureau reported.
The brand currently counts over 410 stores in India and made its global debut with a store in Dubai in 2020. The brand has a close to three-decade long history and specialises in traditional style jewellery.
"Long-term plan is to have 50 boutiques globally, and the company is planning such retail outlets in the United Kingdom, Australia, and Malaysia," said Titan Company's CEO Kuruvilla Markose, the Press Trust of India reported.