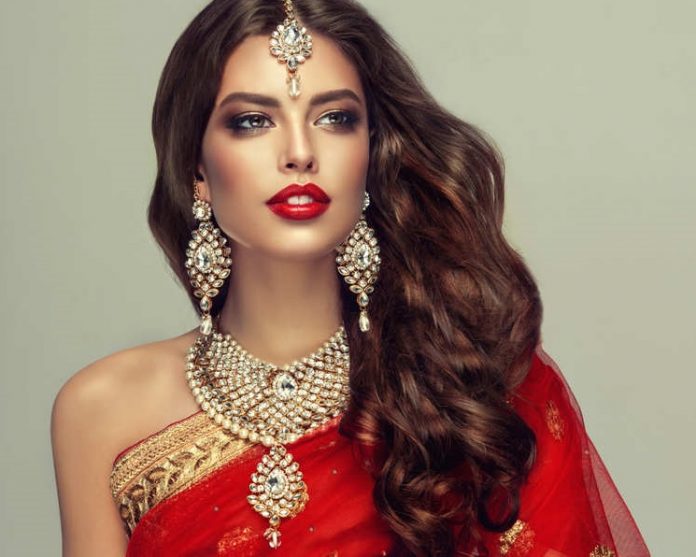 Wedding is the most alluring day for a bride. It's one of the biggest days of her life and she dresses the best. From a statement outfit, glam make-up to dazzling jewellery, everything needs to be on point. And, when it comes to jewellery, it's just limited to gold, diamonds or gems. These days, there are many options to choose from. Here's a list of jewellery trends that every bride-to-be should invest in.
Mattha patti
When it comes to matha-patti, it's one of the most statement-making pieces. It can highlight and help to complete a look. You can look for designs in gold, diamond, polki and floral designs.
Choker necklace
The old era fashion is hitting back and the choker necklace is one the biggest trends right now. A choker is a close-fitted necklace worn around the neck. It is available in a variety of options from gold to the diamond to floral as well. A bride should definitely go for it as it gives a subtle yet a very royal look.
Anklet
It is time to embrace foot accessories for your wedding and the best one is anklets. An anklet is a threadlike ornament worn around an ankle. It enhances the complete look of a bride. There are plenty of designs available in the market varying from floral to the royal ones.
Nose ring
A nose ring is one of those accessories which is not worn by all brides but those who wear it know that it never goes out of trend. It really enhances the complete look of the bride.
New Source : timesofindia.indiatimes