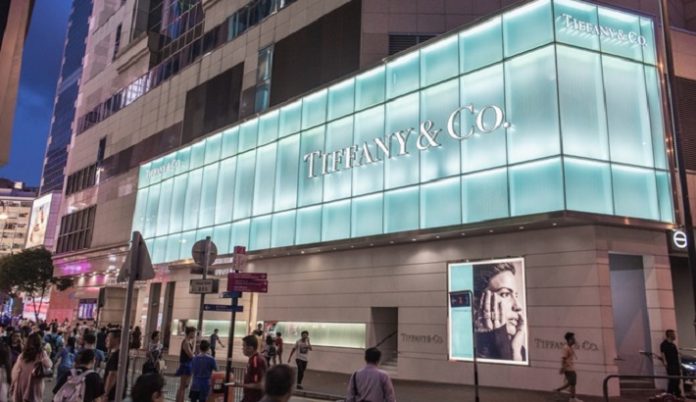 Unrest in Hong Kong hit jewelry chain Tiffany & Co. hard in its third quarter. The company reported that worldwide net sales of $1 billion and comparable sales were unchanged from the prior year. Excluding Hong Kong, worldwide net sales and comparable sales increased by 4 percent and 3 percent, respectively.
Worldwide net sales for the third quarter were unchanged from the prior year and decreased 2 percent year-to-date.
Net earnings declined in both periods, reflecting lower operating margins, a higher effective income tax rate for the third quarter and a slightly lower effective income tax rate in the year-to-date period, in each case, as compared to the prior year.
Jewelry categories sales in the third quarter and year-to-date were unchanged for both periods. Engagement jewelry was unchanged in Q3, but declined 3 percent year-to-date while designer jewelry sales increased 1 percent during the quarter and declined 8 percent year-to-date.
"Our underlying business remains healthy with sales attributed to local customers on a global basis growing in the third quarter, led by strong double-digit growth in the Chinese Mainland offset in part by softness in domestic sales in the Americas," said CEO Alessandro Bogliolo.
"We are continuing to amplify the Brand with the recent colorful extension of Tiffany T, the launch of the men's collection, the unveiling of the Tiffany & Love fragrance pillars and our 'Very, Very Tiffany Holiday campaign.'"
News Source: idexonline