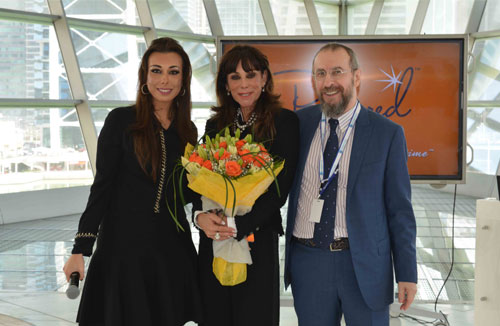 Gemological Science International (GSI), in collaboration with Preferred Jewelers, presented a seminar on 'Successful American Retail Strategies' for members of the trade in Dubai. The event, held in the DMCC was addressed by Andie Weinman, Founder of Preferred Jewelers, who said that she was extremely pleased with the response of the participants during the seminar.
The seminar provided a unique value proposition, "Combine what works in other retail industries with our own industry best practices", GSI said, adding that this would help the trade in getting the best results with the best return on investment.
Ms Weinman said, "The retail industry landscape is changing at an incredible speed with new innovations and developments; many old concepts are not applicable to today's industry. Hence to break through the paradigm and recreate your vision in the jewelry market for the future, it is an indispensable need to build, grow and innovate." She also said that there was rising concern in the industry is the rising number of instances of the deceitful practice of synthetic diamond mixing.
She said it is impertaive for retailers to understand that the trade has to move in tune with the changes in the retail platform. "We want the participants to understand that we are doing what works TODAY not what used to work yesterday. As the retail experts, we will guide you with your retail marketing efforts. You will be part of a much bigger entity by partnering with us," she added.
GSI has been periodically organising gatherings of the diamond industry to discuss the various problems it faces such as online sales, rising concerns over synthetics, etc. Ms. Debbie Azar, Co-Founder GSI, said, "USA is the world's largest and most mature market. Its experience is very relevant for everybody and especially for up and coming market like Dubai and GCC. We are happy to bring Ms. Andie Weinman with her rich experience in US retail to share her knowledge."
Pic caption: GSI Founder Mark Gershburg and Co founder Debbie Azar seen with key speaker Andie Weinman (centre)
News Source : gjepc.org