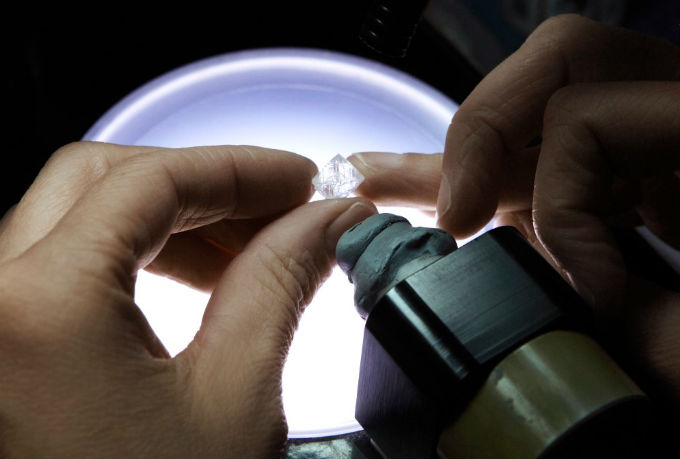 Building on its success in 2017, Tiffany & Co is bringing back its diamond academy in Hong Kong and organising a comprehensive five-week workshop until July 15 at Tiffany Landmark Concept Salon in Central.
Tiffany's chief gemmologist Melvyn Kirtley was tasked to be guest speaker for the first week of the workshop to share his insights with media guests and VIP, the company said.
"With a legacy that spans 180 years and beyond in adhering to the strictest standards and exquisite craftsmanship in diamonds, Tiffany Diamond Academy takes participants on a remarkable journey into the secret realm of Tiffany diamonds," remarked Tiffany. "Guests are to witness how the brilliance of Tiffany diamonds is maximised with the house's centennial expertise, exclusive and advanced technologies, venerable professional ethics and exquisite workmanship."
The workshop introduces guests to fundamental diamond grading methodologies and offers a chance to delve into Tiffany's unique fifth element of grading that goes beyond the traditional 4C's – "Presence," with its key elements, namely Precision of Cut, Symmetry and Polish, and their pivotal roles in producing a refined diamond unravelled through interactive exploration, according to Tiffany.
With a view to ensuring an interactive dialogue between participants and speakers, the size of each workshop is limited to a maximum of 10 guests. The programme is divided into five sessions: Introduction of Tiffany Diamonds, Color and Clarity Classifications of Diamond, Diamond Polishing, Diamond Cuts & Setting Designs and Diamond Grading. Upon completion, participants will receive a certificate verified by Kirtley at the end of the programme.
News Source : jewellerynet.com