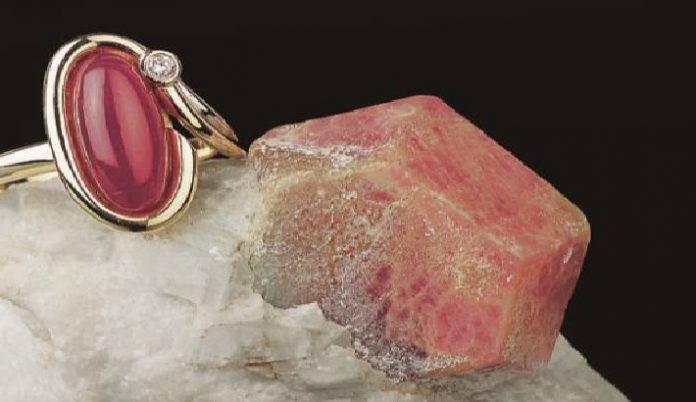 Conference theme is valuation and marketing of diamonds and gems, and also features roundtable debate on t
The organisers of the Sixth Mediterranean Gemmological & Jewellery Conference, to take place in Thessaloniki, Greece, from May 15-17, have announced the top-level speakers taking part in the event.
The overall theme of the 2020 conference will be 'Valuation and Marketing Of Diamonds And Gems', and the gathering will also feature seven parallel workshops. The conference has grown in stature and importance since the first event in 2015, and features scores of attendees and lecturers.
"As with previous conferences, the 2020 event will spotlight trade issues and challenges and offer solutions via many workshops with standard and advanced affordable instruments and presentations by a range of leading industry figures," said Conference Chair Branko Deljanin. "We will welcome trade members from across the world to compare the wide range of the latest treated and synthetic diamonds and gems to natural stones."
The speakers include:
1. Adeline Lageder (Gemmologisches Labor, Austria)
2. Dr Vera M. F. Hammer (Natural History Museum Vienna, Austria)
3. Elena Deljanin (Gemmological Research Industries Inc., Canada)
4. Dr Olga Okhrimenko (Octonus, Finland)
5. Reuven Paikin (Almod Diamonds, USA)
6. Branko Deljanin (CGL Canadian Gemlab, Canada)
7. Kelly E. Hassen (Gemometrics, Sweden)
8. Jeffrey Bergman (Primagem, Thailand)
9. Dr Yuri Shelementiev (Moscow State University, Russia)
10. Dr Stefanos Karampelas (Bahrain Institute for Pearls & Gemstones, DANAT, Bahrain)
11. Gina D'Onofrio (Heritage Auctions, USA Challenges)
12. Matthias Krismer (Swarovski, Austria)
Following the day of lectures, there will be a special "Round Table Duel" which will discuss "How should lab-grown diamonds and gems be marketed, alongside naturals?" Michael Schlamindger (Swarovski, Austria) and Mark Cullinan (Cullinan Diamonds, Monaco) will be among the panelists at the round-table event to be moderated by John Chapman (Gemetrix, Australia).
The 2020 conference follows the success of the five previous events. Last year's event was held in Limassol, Cyprus, where 75 participants from 27 countries took part, including gemmologists, jewellers, retailers, appraisers and dealers, as well as representatives of gem labs, manufacturing firms and mining companies.
Previously, the Mediterranean Conferences have been held in Greece (2015), Spain (2016), Italy (2017) and Montenegro (2018). They are organized by Branko Deljanin of CGL Canadian Gemab (Canada) and George Spyromilios of IGL (Greece), and combine a unique mixture of business and appraising conferences with highly scientific seminars.
The conference is sponsored by Gemmological Research Industries Inc (Canada) and supported by Octonus (Finland / Russia), Magilabs (Italy / Finland), Swarovski (Austria), Crown of Light (USA), Gemometrics (Sweden), Moscow State University (Russia), Gemetrix (Australia), Jewellery Appraisers of the World (UK) and the National Association of Jewelry Appraisers (USA). The media sponsor is The New Jeweller International Media Group.
Conference organizers have prepared a fascinating range of social events before and after the gathering. These include tours of the old city of Thessaloniki (below left), a boat tour of Holy Mount Athos, gem tours to Prilep's ruby mine (below right), a visit to the Trepca mineral museum and the sphalerite mine in Kosovo, and a gem and cultural tour of Serbia.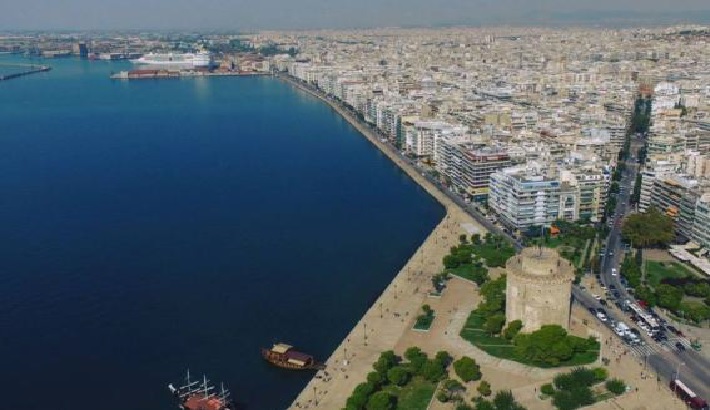 For registration, accommodation at the 5 star "Mediterranean Palace" hotel and a detailed program, visit the website www.gemconference.com or contact Branko Deljanin at info@cglgemlab.com