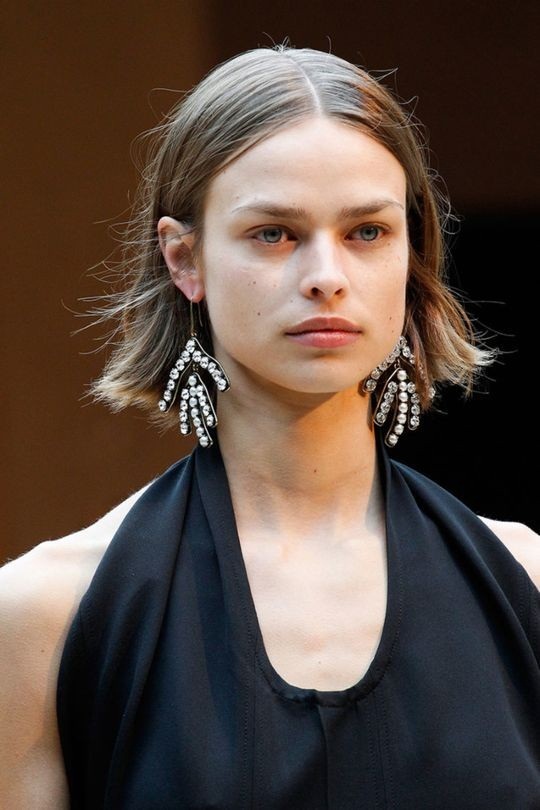 The spring 2018 shows wrapped up in Paris this week, and the boldest, most bodacious jewelry of the season definitely came out of the European shows.
The Paris shows in particular offered up jewelry looks that felt new and envelope-pushing.
Below, a trio of jewelry moments that dazzled us in the City of Lights.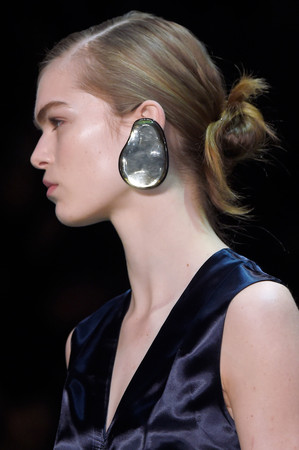 Chanel
Jewelry is so much a part of Chanel's storied history, its most iconic jewelry styles (including the double-C logo earrings and the camelia pins) are as famous as those neat little tweed jackets. For spring 2018, Karl Lagerfeld lightened up huge acrylic earrings and beaded necklaces by rendering them in crystal-clear Lucite. The transparent looks made a huge (and playful) style statement.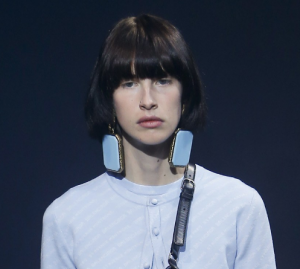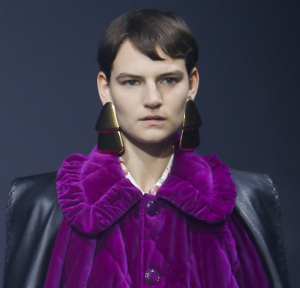 Balenciaga
The French fashion house paired its edgy apparel with massive earrings that ranged from creamy-stoned rectangles the size of Pop-Tarts to oversized layered trapezoids affecting elegant car parts.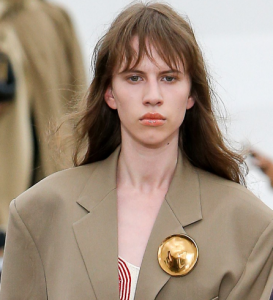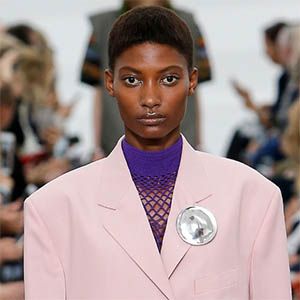 Céline
They looked a little like hand-hammered hats made for a doll. But somehow, the white and yellow metal round brooches at the Céline show felt so chic—and like the polar opposite of trying-too-hard.