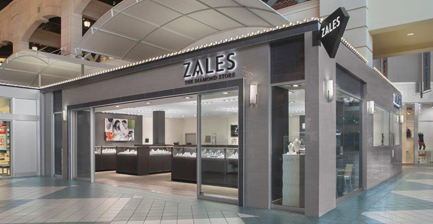 Signet Jewelers Limited recently posted results for the 13 weeks (first quarter Fiscal 2018) ended April 29, 2017.
Signet's total sales amounted to US$ 1,403.4 million, down US$ 175.5 million or 11.1% (10.1% on constant currency basis), compared to an increase of 3.2% in the 13 weeks ended April 30, 2016 (Q1 Fiscal 2017). Same store sales (SSS) decreased 11.5% compared to an increase of 2.4% in the same period of the previous fiscal.
"The number of transactions decreased across all divisions due to declining brick and mortar store traffic," Signet said. "Merchandise categories and collections were broadly lower in the first quarter, but e-commerce and Piercing Pagoda total sales increased versus the prior year. Diamond fashion jewellery such as bracelets, earrings, and necklaces performed well relative to the performance of the overall merchandise portfolio."
In part, the Company attributed to the decline in sales to the timing of Mother's Day.
"The financial impact of Mother's Day is typically split between first quarter and second quarter," the Company elaborated. "However, in Fiscal 2018, it was entirely a second quarter impact. This timing was unfavorable to sales and EPS in the first quarter and was favorable to sales and EPS in the second quarter. In the first quarter, the amount of the shift was unfavorable to SSS by 330 basis points and to EPS by approximately US$ 0.17. Signet anticipates a commensurate favorable shift in the second quarter."
However, e-commerce sales bucked the trend and stood at US$ 81.0 million for Q1 Fiscal 2018; marking an increase of US$ 0.9 million or 1.1% compared to sales worth US$ 80.1 million achieved in the Q1 Fiscal 2017.
While decline in SSS was highest for Sterling Jewelers (decreased 12.8%); Zale Jewelry (decreased 12.7%); the SSS decline was lower for Piercing Pagoda (decreased 1.3%) and UK Jewelry (decreased 3.5%).
The Company's gross margin was US$ 491.2 million or 35.0% of sales, down 300 basis points from first quarter Fiscal 2017. In the first quarter, Signet's operating income was US$ 115.3 million or 8.2% of sales compared to US$ 212.0 million or 13.4% of sales in Q! 2017.
The Company's net income for the period was down to US$ 78.5 million from US$ 146.8 million made in the previous fiscal. Signet announced diluted earnings per share (EPS) of US$ 1.03, a decline of US$ 0.84 compared to the same quarter last year.
Signet declared that it continues to streamline its organisational structure "to deliver operational efficiencies with a greater OmniChannel focus".
As a result, the Company announced: "Signet remains on-track to close approximately 165 to 170 stores in Fiscal 2018 and open about 90 to 115 stores for a net selling square footage change of flat to a decline of 1%. Store closures are primarily focused on mall-based regional brands not meeting Signet's financial return expectations. Store openings will be primarily Kay off-mall."
Mark Light, Chief Executive Officer of Signet Jewelers, commented: "As anticipated, we had a very slow start to the year as continued headwinds in the overall retail environment were exacerbated by a slowdown in jewellery spending and company specific challenges. However, Signet's Q1 same store sales improved sequentially, when normalised for Mother's Day, and we were pleased with the holiday's results."
In a separate release, the Company announced "the phased, strategic sale of its consumer credit portfolio and establishment of long-term partnerships to outsource its customer credit offerings".
Light said, referring to the announcement that this move "…is designed to not only enable us to maintain our competitive credit offering and sales, but to also allow us to further increase our operational focus on the growth of our retail platforms."
Pic Cap: One of Signet's Zales stores