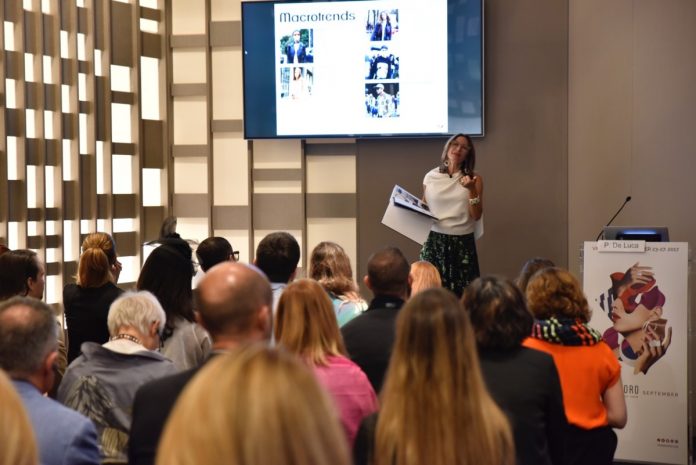 International Jewellery Exhibition, Vicenzaoro September 2017, has launched Trendbook 2019+ in collaboration with Trendvision Jewellery + Forecasting, the world forecasting observatory of jewellery.
Every year, Trendvision Jewelery + Forecasting provides market insights and the study of trends in the luxury and jewellery industry, which are then collected in the Trendbook, an indispensable tool introducing 'mega trend' forecasts designed to influence the evolution and choices of consumer purchases with 18 months in advance compared to the market.
The Trendbook 2019+ illustrates a contemporary and emotional way to connect with the 'new' world of consumers, with the publication detailing ways the whole jewellery industry can react to consumer habits from designers to retailers, to goldsmiths and suppliers.
The latest Trendbook is split into five sections which reflect the trends of the next 18 months.
These five sections are: Gender Neutralist-Neutralia; Ethnical Modernist-Ethical Vision; The Midult-Past References; Retro Futurist-Parallel Realities; and The New Man-Masculinity Unmasked.
'Gender Neutralist-Neutralia' is a trend which comes from the United States and Great Britian, and it focuses on accepting the imperfection. Millennials and Gen Z are openly aware of the acceptance of the "different", the imperfect, the "unusual", rejecting the categories imposed by society. Consumers in this category are looking for unique and mix matched pieces. They don't want a suite of jewellery, but they do want everything they buy to be authentic.
Elsewhere, the 'Ethnical Modernist-Ethical' Vision trends relates to the consumer search for ethical sustainability, while 'Retro Futurist-Parallel Realities' nods to a trend whereby consumers are approaching the future by exploring the glam side of the past – particularly the 1950s and 1960s.
The 'Midult-Past References' relates to an age of consumers often forgotten about – Gen X. This consumer group is between 30-35 years of age, and they have an extremely high purchasing power. They are attracted by ultra-luxury brands, characterised by something unique, and by almost collectible products, capable of maintaining value over time.
Last but not least the New Man-Masculinity Unmasked spells good things for the male jewellery industry as men are becoming increasingly open to wearing jewellery. The new modern man is open, curious, and not afraid to be pampered.
News Source: professionaljeweller.com