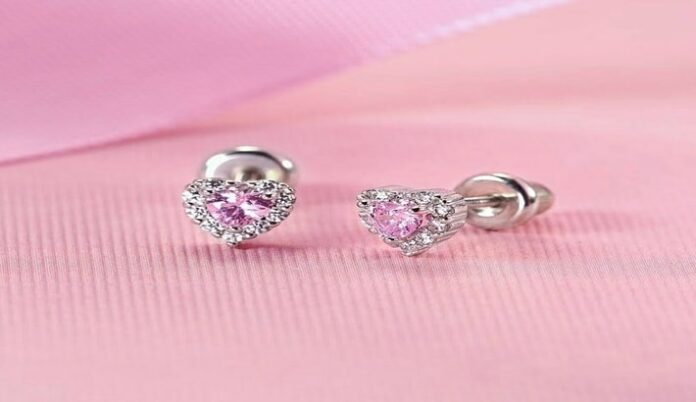 Kids love to follow trends today! Unlike the earlier generation, today's generation is much smarter. Small toddlers know about fashion much more than adults do. Thanks to the exposure they have, young kinds are influencers and fashion icons. 
If your kids love to wear jewelry, then you can choose earrings for kids according to their choice. From customized options to name tags, kids' earrings are available in so many different styles. 
Young girls love to adorn the small pieces of earrings, it makes them look super cute. New designs and trends are being updated and kids love the jewelry they wear. 
Trends to follow in kids earrings
Unicorn earrings
Do you know kids love a unicorn? You can get unicorn earrings for your little one and bring a smile to her face. The unicorn earrings are available in a 14K multicolored screw-back design. 
The screw-back design is ideal for little girls, as it's safer as compared to other designs. The design is skin-friendly and it's extremely comfortable. 
If your little one has sensitive skin, you can choose this as an ideal earring piece. Unicorn earrings can be gifted for birthdays or other special occasions. The earrings with a fairy tale style will surely make your little one super happy. 
Silver heart earrings
Kids just love the heart-shaped earrings. And why not the heart-shaped design is timeless and uniform. This earring is set in sterling silver metal, which is perfect for your small kids. 
Your toddler's skin might be sensitive. Sterling silver is one metal that is not only safe but also does not cause any kind of allergic reaction on the skin. The thread post and safety back system make the pieces comfortable. 
It's perfect to gift it to your little girls on occasions you feel you need to make them happy. After all, there is no occasion to make your kid happy, right.
Donut and sprinkles
Your kids love donuts and chocolate sprinkles, isn't it? What if they can wear a donut. You heard that right. Donut and sprinkles design earring are ideally made so that it makes your kids happy. 
Especially, if your little one loves food, it will bring a spark to her eyes. The earrings are available in the screw-back style that provides complete comfort and fit. 
The best part is; it's set in sterling silver metal which is again great for toddlers who have sensitive skin. The colorful enamel earrings make it look like a replica of a donut, your kids will love this for sure. 
Star-shaped earrings
Another trending style in earrings is the star-shaped earring. Moons and stars fascinate kids. It's the best gift option for little ones. This earring is set in sterling silver, which makes it safe. Your little girl's eyes will sparkle like a star on seeing this super earring style. Available in screw-back style, it is safe for your kids. 
To Sum up,
What are you waiting for? Get an earring style your kid would love. Make sure that you gift the best style if you want to make her super happy. Choose from designs and styles she will love.