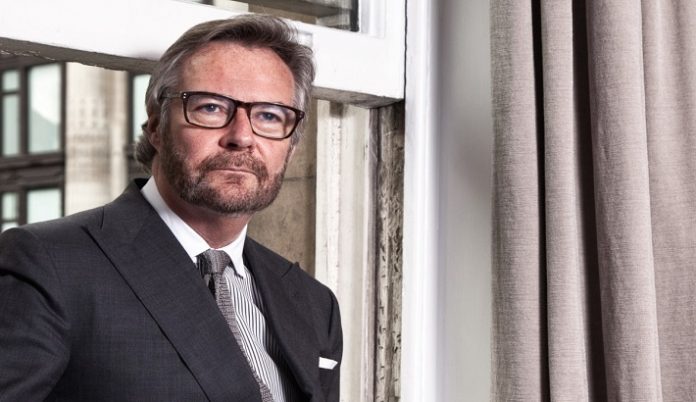 The Watches of Switzerland Group chief executive Brian Duffy sold 1,868,694 shares of the company's stock just days after the successful initial public offering on the London Stock Exchange.
A disclosure to the exchange, which requires notification of transactions by Directors, Persons Discharging Managerial Responsibilities (PDMRs) and persons closely associated with them, says that Duffy's stock was sold at an average price of £2.70 ($3.53), for a total transaction of £5,045,473.
Duffy confirmed the transaction with our sister publication WatchPro He did not disclose what price he initially paid for the shares.
The stock exchange disclosure also reveals that Duffy has secured a nil-cost option to acquire 2,222,222 ordinary shares "in recognition of the director's services to the company and to ensure ongoing incentivisation, subject to the director's continued service with the company".
At today's price of 305p per share, the option shares are worth an additional £6.8 million.
Anders Romberg, the UK-based Watches of Switzerland Group chief financial officer banked £2.4 million from the sale of his shares.
The Watches of Switzerland Group went public on May 30, with shares rising in value by up to 17% from their IPO price of 270p on the opening day.
Shares have traded as high as 313p, and are still selling for over 300p today.
Duffy says the IPO exceeded his expectations. He told WatchPro on the day of the listing: "It's been great. We more or less went up to around 14 or 15% up and we've been as high as 17% up. So clearly it has been good, it is ahead of anything I was expecting for sure.
"We had a great reaction, we were way over subscribed and we had the feedback from the beginning that our pricing was 'very reasonable' which was the term most frequently used so it was out there that we were not trying to push anything and we finished it, but the most difficult part of it all was last night trying to allocate to investors a proportion of what they had asked for and in any case all of it."
Having sold his 1.9 million shares at the IPO price of 270p, Duffy might be reflecting that he could have held on for a few days. "I did expect a positive demand today but I did not expect it to be double digits," he said last week.
News Source: professionaljeweller