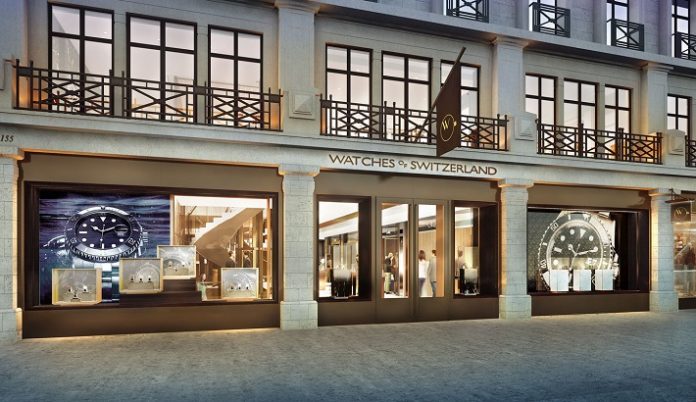 The Watches of Switzerland Group has confirmed it will proceed with an initial public offering (IPO), most likely in early June on the London Stock Exchange.
A statement today builds on last week's announcement of the group's intention to list but was dependent on financial institutions voicing support for the move.
No price has been announced for the shares, so it is not possible at this stage to calculate a value for the company, but it has been confirmed that its private equity owner Apollo Global Management will sell around 30% of the company and hopes to raise £155 million.
Brian Duffy, CEO of Watches of Switzerland Group says: "I am very pleased to confirm our intention to float Watches of Switzerland Group on the London Stock Exchange. Our transformation is complete, the Group is now the UK's leading luxury watch retailer and has successfully entered the significant, but underdeveloped US market. I am very excited for what lies ahead and the opportunity to take our growth strategy to the public markets."
The Company intends to use the net proceeds from the issue of new Shares pursuant to half its current net debt from £240 million to £120 million.
NewsSource: ProfessionalJeweller