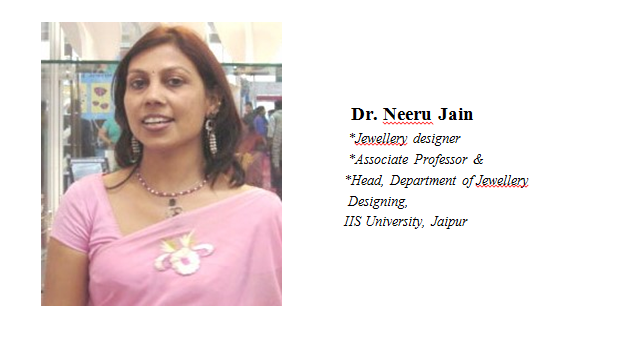 Introduction
Indians have been wearing jewellery as accessories in the form of bajuband, kamarband etc. since times immemorial, as is evident from ancient statue sculpture. Gradually, however, the traditional Indian accessories gave way to the very modern, practical and sleek jewel accessories; more in keeping with the fast paced, changing lifestyles and attitudes. Once considered a necessity, now a status symbol, Watches have become a vital product like Jewellery and other ornaments.
Watches are considered as men's Jewellery. More men own watches than women. Men have a few adornment options to deck themselves with watches and therefore fulfill the need. On the contrary, wrist watches were initially developed for women. Women wore watches on their wrists and around neck while men used to carry the watches in their pockets attached to Gold chains.
Most popular precious metals used in watches are Gold and Platinum.  The study was conducted in order to find out the most popular brand in watches amongst the rich class.
Gold- A very powerful status symbol in India is most commonly used because of its popularity while Platinum because of its brilliant white color and hardness.
India's premier watch company- Titan is also a Jeweler as both the business compliment to each other. These are associated with Glamour. The celebrities are employed as Brand ambassadors by them. When we hear the word 'watch', the first thing to come in our mind is Titan. They produce watches under the brand name Titan (obviously), Fastrack, Sonata, Nebula, RAGA, Regalia, Octane & Xylys. All the leading watch brands in India under one roof. -Brands such as Rolex, Cartier and Piaget have a policy of selective distribution. Retailing such brands gives a luxurious feeling to the buyers. The brand ambassadors are employed by Swiss brands outlets which help the retailers to strengthen their relationship with the customers. The retailers of the watches also earn various foreign trips on the completion of pre-determined sales targets. In India, notable Jewelers are Talwar Jewelers, Meena Jewelers- Hyderabad etc. Malabar Gold & Diamonds is one of the largest stores generating the highest value for Rado and Tissot watches.
The Watch Bar in South Mumbai is famous exclusively for retailing of high Swiss brands. Rado and Tissot are Jewelers' favorite watch brands. They are very popular due to their unique positioning. Rado is very popular in India and the UAE. Malabar has opened many Rado boutiques in Kerala.
AN INTERNATIONAL CHOICE
Keeping in with the trend, jewel watches continue to top the accessory popularity charts. Leading American, Swiss and French jewellers have created a deluge of exquisite watches for their customers over the generations. And with the big bosses: Cartier, Harry Winston, Favre Leuba, Audemars Piguet, Van Cleef & Arpels and Piaget already here in India with their classic timepiece There is an alluring chance to of flashing your attitude on the wrist. Connoisseurs for whom luxury is a way of life certainly have a lot to celebrate in India.
For what they sought, so far, in now available in their very own metros. A stunning range of four Swiss luxury watch brands have made their way to the Indian shores.
PATEK PHILIPPE SA: It is a Swiss luxury watch and clock manufacturer founded in 1839, located in Geneva, Switzerla. Revenue of this brand is Revenue: 149 crores USD Approx. Patek is much more focused on luxurious, complicated dress watches.
AUDEMARS PIGUET-Audemars Piguet perpetuated the grand Swiss watchmaking tradition. Since 1889, Audemars Piguet has been one of the most admired and sought after names in the business. A selection of 15,000 innovative Audemars watches produced every year, are now available in India at a range priced petween Rs. 2 lakhs and Rs. 2 crores.
HARRY WINSTON – The legendary Harry Winston, also known as King of Diamonds', was the purveyor of some of the most ellery ever created. Indians can now have their share of these jek s out of the 1,500 exclusive Harry Winston originals created every year, for anything beyween Rs. 2.5 lakhs and 35 lakhs.
VAN CLEEF & ARPELS – These classic watches have been worn by kings, princesses, Maharajas, countesses and celebrities from all countries. The 8000 Van Cleef watches handicrafted every year are priced between Rs. 40,000 to Rs. 1 crore.
FAVRE LEUBA Favre Leuba comes back to India in a new avatar. Its 259 year old tradition includes a considerable association with India till the late 1950's, when it had become a household name. Now it is back here with a new sleek & sophisticated look and a new price tag. Producing 30,000 timepieces annually, it is priced between Rs. 15,000 and Rs. 1.25 lakhs. This amazing four-in-one Sigem package is available at distinguished showrooms all over India. Tribhovan Das Bhimji Zaveri at Zaveri Bazar, Danabhai Jewellers & sons at Santa Cruz in Mumbai, Hopp- The House of Pearl at South Extension in New Delhi, and the Fashion Folio in Bangalore are currently displaying these exquisite watches. Sales counters in Calcutta, Madras and Hyderabad will be opening shortly.
CARTIER The name has a magical lilt to it. The brand, after all, spells the ultimate in jewellery. They introduced to the world precious high class fashion jewellery and have had the rich, the famous and the trendy vying for its creations since generations. Founded by Louis-Francois Cartier in 1847, the company secured within two generations, its reputation as the world's most prestigious jeweller. The Indian Connection The House of Cartier formed its bond with India, when in 1911, they began receiving commissions from the Indian Maharajas for numerous jewellery and timepieces, including wristwatches ornamented with pave-set diamonds. This relationship deepened in the 1920s, when the Cartier jewellery began to be imbued with Indian motifs, patterns and colours. The age old mutual bond flourished once again at Ravissant-the token Cartier showroom in New Delhi. Here's a dazzling array of the contemporary Cartier jewel watches and jewellery are displayed, wooed the Indian enthusiasts with their brilliance and excellence in the Indian market.
PERFORMANCE OF WATCHES FROM JEWELLERY OUTLETS
There are a few reasons for the lack lusture performance of watches from Jewellery outlets are-
The market of watches in India is miniscule as compared to the Jewellery market. The estimated size of market of premium and luxury watches is barely Rs. 1000 crores per annum. The import duty on watches is very high and the market will take a few years to grow and hence the jewelers are not too happy with the sales generated from the investment in stocks.
Low retention of profits: The retailing of branded watches is very competitive. The swatch group of sales team is very aggressive in opening new doors.
Due to low profitability, most dealers loose interest in watch retailing and divert the customers to buy Jewellery instead.
Tissot specifically feels that in India the jewelers need to start retailing brands. The tendency of a jeweler has a dual role- Manufacturing as well as retailing which therefore gives better control over profit margin and pricing. A jeweler should therefore be careful in choosing appropriate brands of watches for retail. Malabar started retailing watches from their Jewellery outlets and have now moved to opening boutiques and other multi-brand watch stores. Separate Business Heads for watches have been dedicated to ensure sales, profitability and expansion.
Rolex is the most preferred watch brand in India among jewelers for retailing. Out of 21 Rolex retailers in pan India, 7 are jewelers. A prospective Rolex dealer has to invest Rs 5 crores in stocks alone. Opening a boutique involves an even higher investment.
TBZ- The original, a traditional Jewellery store chain recently breached in the retail of watches and launched a private label TBZ by signing an exclusive deal with Karloff and France.
INDIAN MARKET TREND
In India, watch business is considered as a separate entity. The top Jewellery brands have started to build a separate watch segment in their own stores; traditional jewelers still need to follow the same.
The reluctant jewelers are not alone to be blamed for this. The first Indian Government had stopped the import of luxury good into India post 1947 and therefore the Indian industrialists did not have the opportunity to learn the craft and technology to manufacture luxury watches. However, on the contrary, watches were evolving through various phases and were made with great refinement and designs but our country was deprived of these phases of evolution until the liberalization in 1990.
It was real tough in explaining and convincing the people of India regarding the Jewellery watches that exist in India. For the early customers, Jewellery watch was just about a gold strap around a regular dial. It was difficult for them to think about technology and a few who were aware of luxury watches would pay exorbitant prices for International brands.
Watches have become almost a necessity for human beings, to whichever economic class they belong. When purchasing a watch price is given the highest importance than the other attributes while selecting the wrist watch and appearance is the next important factor considered. Multifunctionals such as alarm, stop clock and Global Positioning System stand last in priority.
In  India  certain  occasions  has  a  great  importance  and  has  a  great  impact  on  buying decisions   of   durable   products   like   wrist    watch.  Especially youngsters    in    India    has    multiple    of  occasions  when  they  can  buy  the  wrist  watch as  well as  demographic  factors  and  attributes  of  wrist  watch also  significantly  associated  with  the  buying  decision
of wrist watch among youngsters
The Sonata brand of wrist watches is known for quality and performance in the domestic and international markets. The customer of Sonata brand wrist watches are highly satisfied customers having pride in owning and wearing the most sophisticated, highly reliable and superior performance watch.
Kalyan Silks have already entered retailing Rado from Cochin Stores. Jewelers like Anupchand Trilokchand in Raipur, Alankar in Patna etc. have also been retailing watches. Despite the number of Jewelers retailing watches, the volumes and profitability generally are low and inconsistent.
Watches have become almost a very necessary for all the human beings, to whichever commercial class they belong. Now-a-days, a plenty of different brands of wristwatches are available in the market. The customers in the different forms of age groups and in the different income groups consider the various features like price, quality, appearance, design, water resistivity and brands. While purchasing a watch "price is considered as the highest importance than the other attributes when selecting the wristwatch and the appearance is the next important factor they considered when selecting a wristwatch"
CONCLUSION
The watches segment represents the largest and fastest growing segments within the luxury goods space. The luxury and premium watch market makes up nearly a third of Rs 2750 crore luxury products market and growing at over 20 percent year on year. Most of the major players agree that with the increase in the number of retail shops and growing understanding of different watch brands, the market for Jewellery watch segment is all set to go on to the new horizon. The Global brands like Cartier, Piaget, Chopard etc. form their exclusive boutiques. Other retailers like Bucherer, operate multi brand boutiques that sell watches as well as Jewellery. For a Jeweler, there are many benefits of associating with brands. The brands lend credibility to an outlet selling them. They also make the customers feel secure in making purchases from a Jeweler. It draws additional footfalls from the customers, as the watch buyers are pre-dominantly males, it helps him to get incremental revenues from existing buyers. People want to wristwatch for necessity or some time for status to self-esteem. They also feel that wrist watch changes their looks or creates a new self. They feel proud of wearing of watch.  Experts also believe that over the forecast period manufacturers will look to increase their penetration. They will also look to launch new designs to increase their customer base. Furthermore, the top Indian watch brands are also providing unique designs with international features and styles wit reasonable prices.