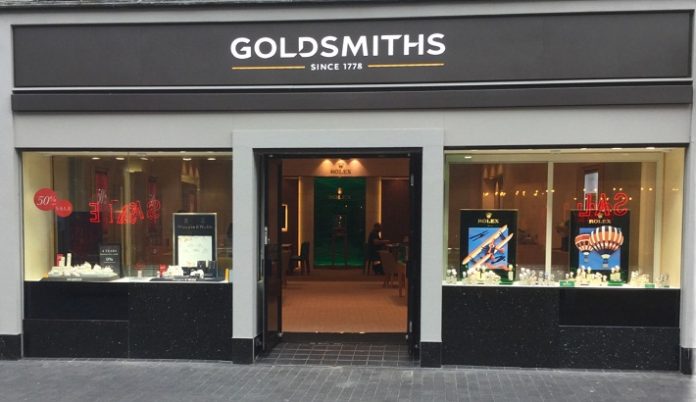 Watches of Switzerland Group's first quarter of trading since becoming a publicly listed company has seen sales grow by 17.8% to £209.4 million thanks in part to the continuing growth of its store network.
Stripping out new store growth, the company's turnover increased by 10.8% on a like for like basis.
There was no update on profits in the quarterly financial statement for the three months to July 28.
Three quarters of group turnover, £155 million, continues to come from the UK, where it owns Goldsmiths, Mappin & Webb, Watches of Switzerland, Watchshop and The Watch Lab.
Luxury jewellery sales dropped by 4.6% to £16.2 million due largely to the closure of 12 stores. The financial report does not say which stores were disposed of, but it is known the group has not been renewing leases on around 25 Goldsmiths stores over the past year.
Luxury watches now account for almost 85% of turnover at £177.4 million for the quarter after year-on-year growth of 22.8%. Fashion watches and jewellery continued to design, with the retailers offering less and less in this product category.
Chief executive officer of the Watches of Switzerland Group, Brian Duffy, says: "Our first quarter as a listed business saw continued strong underlying growth in both the UK and US supported by the expansion of our showroom portfolio. Our focus on store upgrades and store customer service, supported by increasing digital and social marketing and closer collaboration with brand partners, is working."
Shares in the group were priced at 275 pence on their opening day of trading and rose sharply to 309 pence in their first week, but have been drifting lower since. Today the price is roughly back to its IPO level of 280 pence.
New Source : professionaljeweller