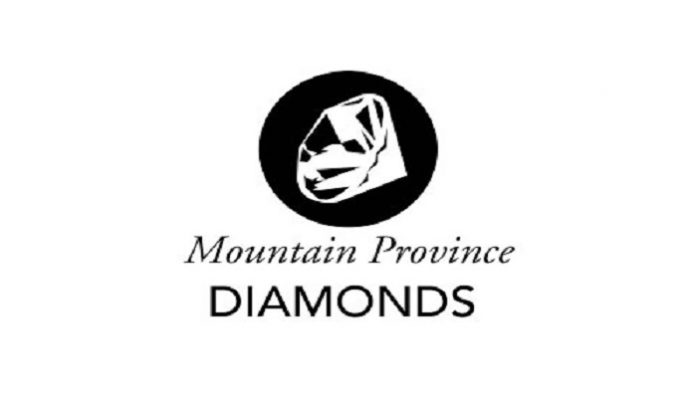 Mountain Province Diamonds Inc., which recently concluded its sixth diamond sale of 2018, said total proceeds for it amounted to US$ 22.2 million from the sale of 334,751 carats, thus realising an average price of US$ 66 per carat. This was in line with expectations the Company said.
"Our sixth sale was well attended by customers despite the normal market slowdown which occurs in advance of the market's summer break," said Reid Mackie, the Company's Vice President Diamond Marketing.
Market Province explained that the lower price per carat realised of US$ 66 per carat, as compared to the previous sale's average price of US$ 85 per carat, "was driven by a much smaller offering of fancies and specials and a slight softening in prices for smaller, lower priced diamonds".
However, the Company noted: "Overall the impact of the small decline in average prices for run of mine goods was not material compared to those achieved in the previous sales and prices for better quality fancies and specials remain firm."
Further, Mountain Province declared it had been successful in its bid for the fancies and specials packet from the most recent shipment of diamonds received from the
mine.
"The parcel includes four exceptional gem stones with carat weights of 91, 83, 58, and 45 carats," the Company stated. "The continued recovery of exceptional stones from Gahcho Kué firmly establishes the mine as a regular producer of large, high value diamonds."
Meanwhile, July production from the mine has set new records with 299,150 tonnes processed yielding 709,106 carats on a 100% basis, at an approximate grade of 2.37
carats per tonne, the Company reported. "The higher grade is attributable to more tonnage from higher grade areas in 5034 and the Hearne pit where we are currently seeing higher grades yielding a finer distribution," Mountain Province explained.
Stuart Brown, the Company's President and Chief Executive Officer, commented: "The sixth sale of the year saw another strong performance for Mountain Province Diamonds with all goods selling. We continue to see strong interest in our fancies and specials and look forward to selling our latest excellent stones later in the year."
News Source: gjepc.org