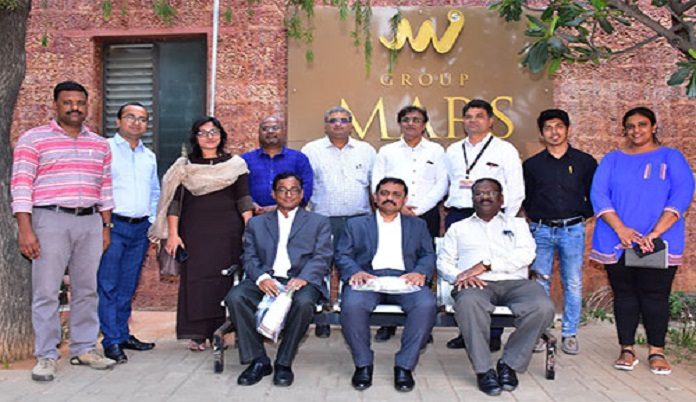 A delegation from The Gem & Jewellery Export Promotion Council (GJEPC) recently visited Titan's jewellery manufacturing facility, as well the Mars factory within the Karigar Park set up by Titan, with a view to discussing such facilities.
An important project of the GJEPC is the setting up of Common Facility Centres (CFCs) for businesses in the Micro, Small & Medium Enterprises (MSME) sector. It is envisaged that these centres can be a place where hi-tech machinery and necessary infrastructure are available which can be shared by various enterprises in the MSME sector. Such facilities might otherwise be out reach of individual businesses. The GJEPC has already set up several such facilities in small towns in Gujarat and other areas for the diamond segment.
Now, the GJEPC has been given the go-ahead to set up CFCs for the gold jewellery manufacturing industry in Coimbatore, Hyderabad, Rajkot, Kolkata and Delhi.
As Titan has experience in setting up and running a similar facility – its Karigar Park – GJEPC had organised this visit as a learning experience and to get some tips from Titan officials.
The discussions held proved to be extremely useful, and several ideas and experiences were exchanged about CFCs, particularly those dedicated to the jewellery industry.
The GJEPC delegation was led by its Executive Director (ED) Sabyasachi Ray, and included Sivakumar Srinivasan Director, Projects; Jilpa Seth, Director, Gujarat Region; Surya Rao, Asst. Director, Southern Region; and Samir Joshi ED, IDI Surat. They were joined by Sanjay Ranawade Chief Manufacturing Officer, and Mr. Radhamanalan, General Manager, Responsible Sourcing – both from Titan; and Kamlesh Vyas, Director, Mars Jewels, Karigar Park.