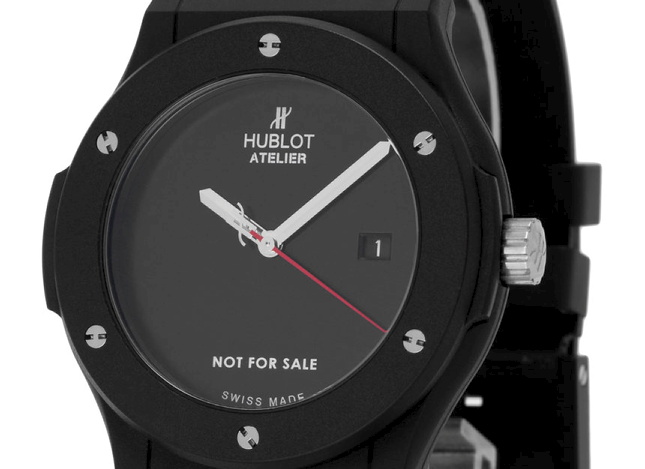 The "courtesy watches" provided by Hublot to its customers have proved to be a victim of their own success.
Owners have been so taken with the loan replacements – clearly marked "NOT FOR SALE" on the face – that they've held onto them and forfeited the timepiece they sent for service or repair.
The black composite Atelier (French for workshop) with its quartz movement, has become something of a collectors' item.
"There is an interest in these Atelier watches, as they are not for sale," Ricardo Guadalupe, Hublot chief executive of the LVMH-owned Swiss company, told the FT.
Due to dwindling of stocks, the loan watch, launched a decade ago, is now issued only "sporadically in some exceptional cases," he said.
A reproduction of the Atelier was made for guests who attended the Fifa World Cup in Brazil, in 2014, without the "NOT FOR SALE".