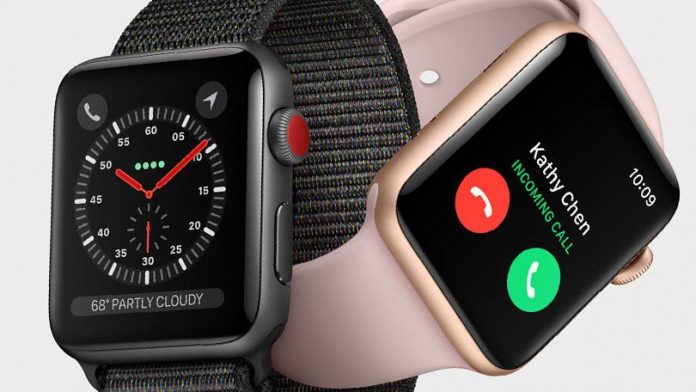 The generally streamlined shape, sizes, and look of the Apple Watch have become as familiar to us as those of the iPhone. The watch's design has changed very little over the years. But the upcoming Apple Watch Series 4, which comes out later this year, may feature a brand new look.
In a report from KGI Securities, which has a history of getting Apple rumors right, the brokerage indicated that Apple will redesign the world's most popular wearable, incorporating a larger display, enhanced health monitoring, and longer battery life.
The Apple Watch Series 4 will launch in the third quarter of 2018, and KGI analyst Ming-Chi Kuo claims the new model will have a 15 percent larger display.
Kuo also suggests there will be a spate of health upgrades—and boosts to the watch's health sensors—in the forthcoming model. And the analyst guesses that its trendier design, paired with the inevitable lowering of prices on older Apple Watch models, will result in very strong sales of the Apple Watch Series 4.
The analyst predicts the company will sell 22–24 million Apple Watch units this year—marking an increase of roughly 30 percent year-over-year. Kuo expects sales of the Apple Watch eventually to reach 50 million units a year.
The new Apple Watch will likely debut alongside new iPhones later this year—and news outlet Wareabale guesses that we will start seeing some design "leaks from China," clueing us all in on what Series 4 will look like, beginning this summer.
In February, KGI Securities shared with MacRumors that Apple's next iPhone, which is rumored to be 6.1 inches in size, "will likely have some iPhone X features such as Face ID." But a less complicated design may prompt the company to offer it at a lower price point. And with iPhones hovering just under $1,000 at present, that's welcome news for us all.
(Top image: Apple Watch Series 3; courtesy of Apple)