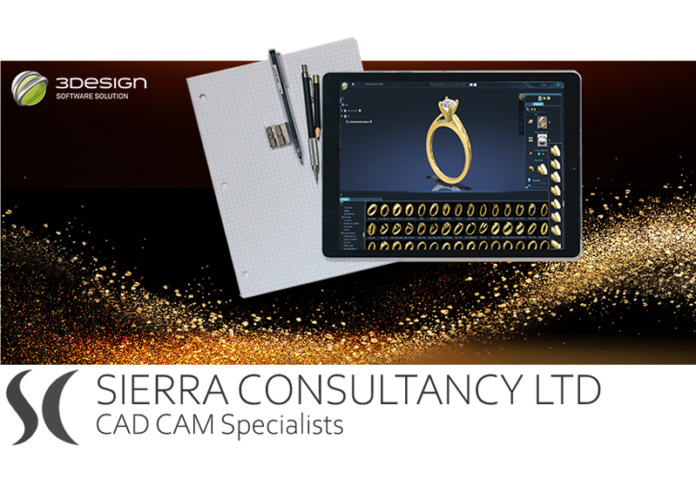 Sierra Consultancy is the 3Design software reseller and training provider for the UK and Ireland, helping jewellers employ computer-aided design (CAD).
Coming from a jewellery background and having worked at the bench, director Pooja Sahny understands how overwhelming CAD can be.
Forget about traditional CAD packages with wireframes or tools meant for engineers. 3Design enables you to design with confidence, even if your team has not used CAD before.
Easily tweak designs in front of customers and delight them. As a true parametric software, it is the only jewellery CAD solution that runs on both Macintosh and Windows.
3Design v10, released this month, introduces the feature Super Action, giving designers the ability to customise existing tools.
3Design is available in three versions, all sold by Sierra. 3Shaper, organic modelling and DeepImage rendering system are invaluable additions to the 3Design package.
Trust Sierra Consultancy to help you choose the right CAD and training package for your business.
NewsSource: professionaljeweller