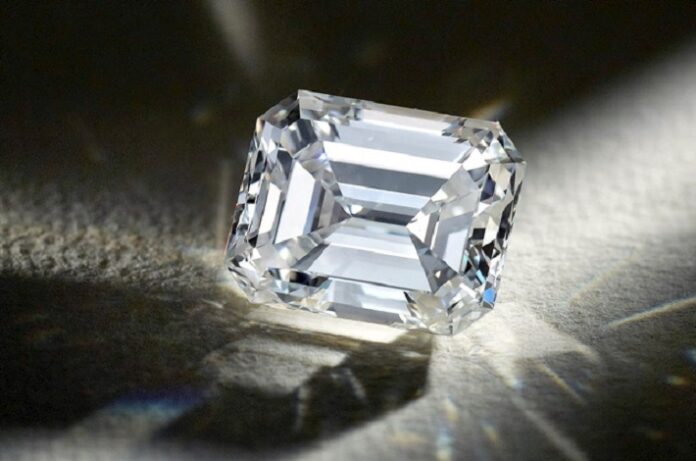 New technology will calculate the carbon footprint of each individual natural diamond, from mine to polisher, and certify that figure on a blockchain.
CarbonVero will provide an exact measure of the greenhouse gas emissions and energy consumption of any stone over 0.25 carats that can be passed to the end consumer.
The groundbreaking new system is a collaboration between diamond tech firm Sarine, manufacturer and trader Andre Messika Ltd (both based in Israel) and the Carbon Trust, an authority in carbon emissions assessment.
Details were announced on Monday (3 July) at a panel organized by the Natural Diamond Council, in Paris.
Using CarbonVero, a 1.20 carat round brilliant cut diamond could, for example, be certified as having greenhouse gas emissions (from mining to polishing completion) of 233 KgCo2e and energy consumption (polishing rough diamond) of 67 kWh.
Sarine says diamond manufacturers have never before been able to measure each individual stage of the cutting and polishing process to achieve a cumulative result on their environmental impact.
Company CEO David Block said: "We are proud of being part of yet another innovative initiative that adds an additional layer of transparency to the diamond industry, providing crucial information about the energy consumed and CO2 emitted during the diamond's formative processes."