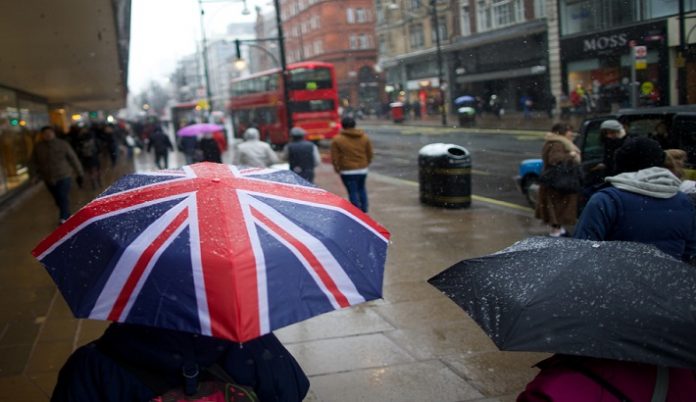 Retail sales fell for the first time in 25 years last year, says the leading UK retail industry body.
Total sales slipped by 0.1% in 2019, according to the British Retail Consortium (BRC) and advisory firm KPMG, the first annual sales decline since they began monitoring the sector in 1995.
The downturn was influenced by a 0.9% drop in sales in November and December – two of the most crucial months of the year.
A separate report from Barclaycard found a rise in consumer confidence had failed to boost festive spending.
"2019 was the worst year on record and the first year to show an overall decline in retail sales," says BRC chief executive, Helen Dickinson.
"Twice the UK faced the prospect of a no-deal Brexit, as well as political instability that concluded in a December general election, further weakening demand for the festive period."
Dickinson says the retail sector was hit by job losses, shop closures and company restructurings, as well as weak consumer demand.
Retailers also continue to face the challenge of the shift to online shopping and more cautious spending, triggered by economic uncertainty and concerns about the environment.
"Retailers also faced challenges as consumers became both more cautious and more conscientious as they went about their Christmas shopping," she adds.
It is worth nothing that the BRC figures do not include the entire retail market. For instance, its survey excludes some fast-growing online retailers, including Amazon, which some experts reckon now account for some 20% of online sales.
However, its chief executive told the BBC Today programme she felt the figures did give "an accurate picture".
While many independent jewellers did close during the year, and a number of multiples reduced their store count, many also bucked the high street trend and opened new doors or expanded existing one.
News Source: professionaljeweller