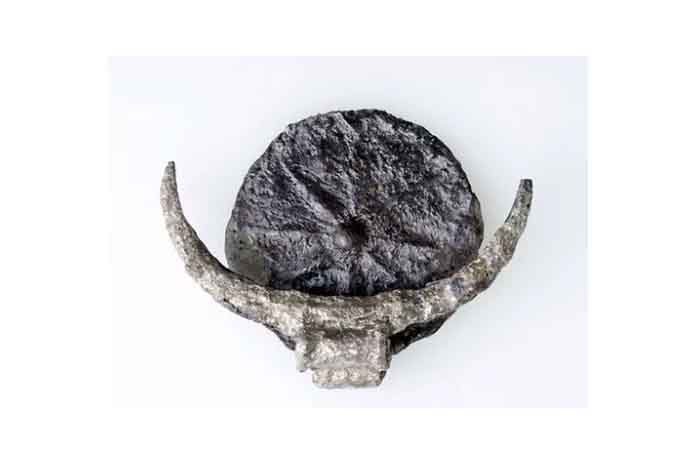 Pendants, a ring, and a scarab are among the items found beneath a house
The Israel Antiquities Authority and the Israel Nature and Parks Authority have announced that archaeologists have discovered gold and silver objects, including jewelry, at the Tel Gezer National Park in Israel.
"This is a foundation deposit; we found it underneath the house," New Orleans Baptist Theological Seminary's Dr. Dan Warner told the Tazpit Press Service (TPS). "They placed it there to appease the gods so that their house would still stand. These are the tallest preserved walls from this time period anywhere in Israel."
Among the items discovered at the archaeological site—located in the Judean foothills, northwest of Jerusalem—is a pendant with an eight-point star engraved on a disc with a crescent (pictured). Archaeologist Dr. Irit Ziffer identified the symbol as representing both Ishtar—the Mesopotamian East Semitic goddess of fertility, love, war, sex, and power—as well as the Chinese moon god of the Akkadian culture, according to The Jewish Voice.
Other items include a golden-banded scarab, a silver chain, an earring, and an arrow-shaped pendant.
(Photo by Kiara Amit, courtesy of Israel Antiquities Authority)
News Source : JCKOnline.com