Some of the best-looking wearables on the market aren't for us "growns"—they're made expressly for kids.
We wrote about the digital color explosion that is the Omate x Nanoblock GPS kids watch earlier this year. But it's far from the only cool-looking device for tykes on the market.
Here are a few of my favorites:
HereO 2 watch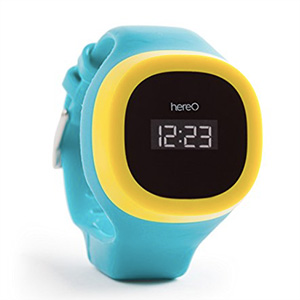 The Crayola colours of the HereO 2 watch belie some serious technology—the device is the world's smallest real-time cellular-connected GPS tracking device. Designed for kids age 3 and up, the watch offers real-time "pinpoint tracking, breadcrumb trail logging, and smart location alerts." Parents track their kiddos from a companion phone app.
Garmin Vívofit Jr. 2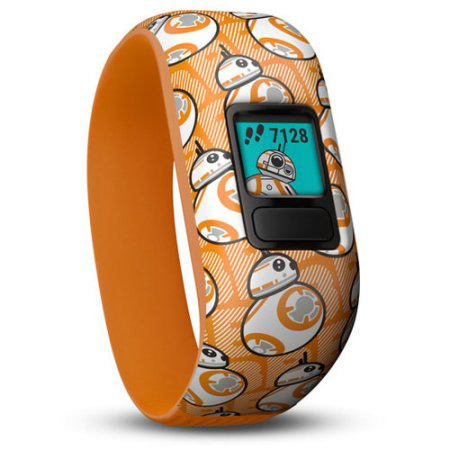 This fitness tracker for kids features a brilliant stretchy band, a customizable color screen, and a one-year battery life (no charging required). The wearable can be programmed to set up 60-minute daily activity goals, and also tracks steps.
DokiWatch S
The brightly coloured DokiWatch S is a 3G smartwatch for kids; the manufacturer recommends it for 6- to 12-year-olds who aren't ready for actual phones yet. The device is a wearable phone and smart locator that combines video calling, voice calling, messaging, and location-tracking capabilities.
VTech Kidizoom Smartwatch DX2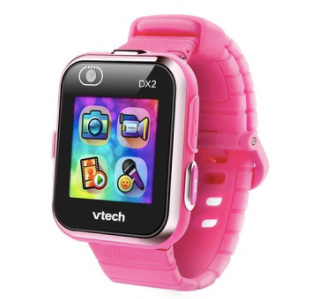 This kids' device is essentially a shrunken tablet. The rubber-strapped wearable lets kids take pictures and videos (there are two cameras embedded inside), and play games. It includes 55 digital and analogue customizable watch faces to help kids learn to tell time, and new games including Monster Catcher, which "uses the camera and augmented reality to help kids find and capture monsters in the real world," according to the company.
Tick Talk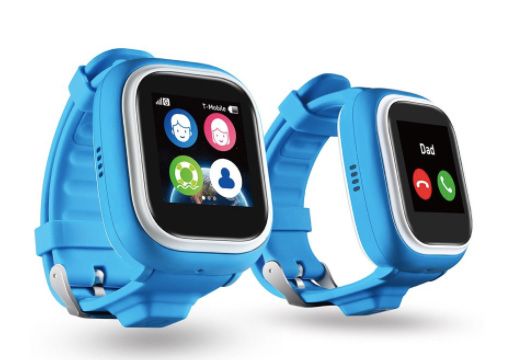 The cute Tick Talk is a wrist phone and locator aimed at kids aged 4–12. Through its companion app, you can call, text, or voice message your kid. The device also works as a real-time GPS tracker, and, through the app, allows you to see exactly where your kid has been. Basically, it's Big Brother in candy-coloured rubber.
(Top image: hereOfamily for kids)