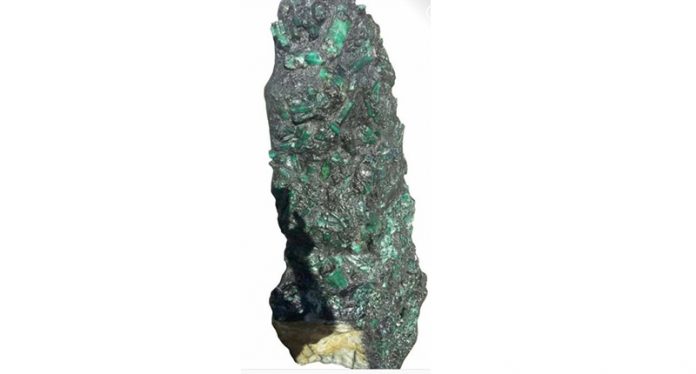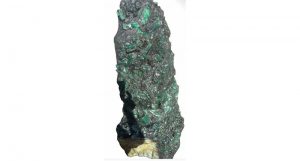 Bahia, Brazil Revealing itself just in time for the month that celebrates it as a birthstone, a 600-pound emerald was uncovered in the northeastern Brazilian state of Bahia.
The country's National Department of Mineral Production could not confirm details of the find by press time, but according to the Associated Press, the four-foot-tall gem was uncovered from the Carnaiba mine in early May by miners working for the Bahia Mineral Cooperative.
A local mine owner, whose name was not revealed, bought the emerald and plans to display it in museums and other public spaces around the world.
The value of the stone was not revealed, nor were characteristics about the behemoth's quality.
Bahia has been the site of a number of big finds, most notably the Bahia emerald, a 752-pound gemstone uncovered in 2001. Containing more than 180,000 carats of emeralds, the stone became the center of a controversy when a legal battle ensued over its ownership.
News Source: www.nationaljeweler.com