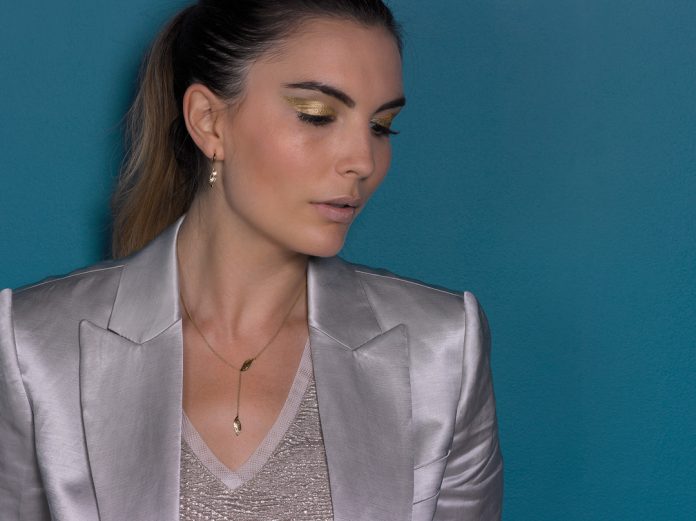 Award winning British sterling silver jewellery brand Kit Heath is set to lead its AW18 launch with a focus on the growing trend of demi-fine jewellery and the yellow gold look.
Expanding on its well-established collection of core, sterling silver designs, the seasonal launch includes two distinctly new stories, both covering off aspects of the demi-fine trend while staying true to Kit Heath's style and brand ethos.
The trend inspired collections have been designed with longevity in mind, for consumers looking to invest in statement pieces.
New collection 'Eden' presents a a modern, twisting leaf design inspired by a dreamscape of tropical paradise. Strong, tactile lines and geometrically precise cut-out detailing epitomises Kit Heath's classic and feminine design, while new profiles make for easy layered.
A sub-collection of profiles will also be dedicatedly available in 18ct gold plate only.
Looking ahead to the party AW18 season, new range 'Stargazer' focuses on evening wear. Recognisably Kit Heath, the collection oozes opulence with every detail considered and concise — the star design goes as far as featuring on the branded tags by each clasp and fitting.
A considered selection of the profiles will also be available in 18ct gold plate to add a touch of luxury.
Commerciality at the forefront of Kit Heath designs, the highly successful Miniatures collection also receives a seasonal upgrade. Layering and personalisation still peaking in the trends, the new micro pavé profiles introduce both fun and quirky lariats and twin-piercing earrings, as well as popular core entry profiles perfect for gifting.
Co-founder and creative director, Katie Nickell, shares: "We have really focused on introducing both newness and commerciality with our new AW18 supplement — we are bringing out some truly opulent statement pieces perfect for the peak season — with demi-fine 18ct gold plate and our bolder, heavier sterling silver pieces — but we're also ensuring that core profiles are included in our designs.
"We want our retailers to feel that their displays are both inviting and aspirational — yet attainable with its multi-tiered approach. This collection has all been about building up the lifestyle associated with Kit Heath and one that customers will want to follow."
Predominantly renowned for its sterling silver designs, this is Kit Heath's first time designing pieces with rhodium plate specifically in mind.
"As the designs took shape, it was clear that the detail of the designs really lent themselves to
the cooler, statement look of rhodium plate," says Nickell. "It adds another dynamic to our offer which we look forward to exploring and expanding on in future collections."
The new collection is set to launch at the end of July and will be available on the brand's new B2B website.
News Source : professionaljeweller.com